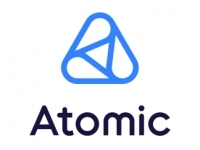 Atomic is a leading software development agency who design and build digital products and services for successful businesses in the UK and around the world. Having started out in 1999 the company is still owned by its founding partners and has developed a friendly and inclusive work environment.

Application Timetable & Content:

*Application Open Date: 08/02/2022

*Application Close Date: 16/03/2022

*Phone Interview with Step team W/C 21/03/2022

Suitable Candidates will be asked to submit a creative task.
Technical roles will be asked to complete a coding test.

*Interview with Atomic W/C 04/04/2022
The 2022/23 Atomic Sandwich Placements are now open and accepting applications.
Working at Atomic is a great opportunity to gain experience at a company that will support your personal growth. They have an internal talent pipeline in place to ensure that current employees and Placement students have better career progression opportunities.
Based in Nottingham, this successful business has worked with Global companies such as Vodafone, Rolls Royce and JCB.
Atomic are looking to bring on 5 bright students within a variety of industries such as, Software Development, Digital Marketing, UX/ UI Design and Project Management.
Roles Available:
Nottingham  | £19760 per annum
Nottingham  | £19760 per annum
Nottingham  | £19760 per annum
Nottingham  | £19760 per annum
Why should you consider Atomic? 
If you have any questions on any of the Atomic opportunities
Contact Dan
Current opportunities