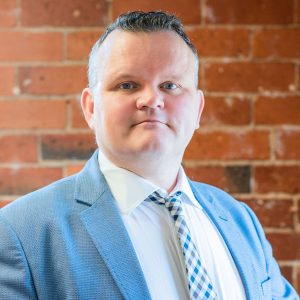 Matthew
Senior Account Manager
Hello, I'm Matthew and I am an Account Manager here at Step. I work on developing links between businesses and enterprising students and graduates
Previous to my role at Step, I spent ten years in commercial recruitment, where I worked on a variety of roles, at all levels, across a range of different industry sectors. This gave me an excellent all-round understanding of different industries and the jobs that fit within them. I have also worked more specifically within graduate employment, in a university role that lasted 18 months.
With my recruitment experience, and as a graduate myself, I have a good idea of the issues involved for students and graduates when looking for work and planning their career. I'm also aware of the difficulties employers can face when trying to locate the right candidates.
My main tip for students and graduates would be to think carefully about what it is you want to do. Only apply for the most relevant opportunities so you can focus your time and give your best. If you want to stand out you can't send the same default application to each job. You need to look at the role description and identify the skills required. Try to make your application punchy, while covering the key points asked for and giving clear examples of where you meet the requirements.
My dinner party guests would be football legend Tony Adams;  Nick Mordin, author of books on horse racing; and Steve Beckett, co-founder of Warp Records.