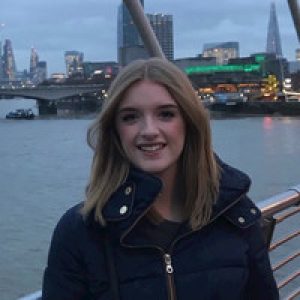 Abby
Junior Account Manager
Hi, I'm Abby and I'm the Junior Account Manager here at Step completing my sandwich year placement. I am learning how Step develops links between businesses and students.
I am studying BA History at the University of Leeds and was previously a Business and Enterprise Employability Intern and worked in Leeds University Union. During my time in these roles, I learned more about the struggles that graduates experience when searching for work as well as the difficulties that businesses when finding suitable candidates. I believed this fantastic opportunity to work with Step will allow me to become more involved in this specialty and learn more about the world of recruitment!
My guilty pleasure is having a jacket potato with practically every meal so that I nearly turn into one – people might get bored of them, but not me!
My top tip is to gain all the experience you can whilst at university before heading out into the job market! Part-time jobs, internships, placement years, hobbies, event managing and volunteering all contribute positively to your skills and development.