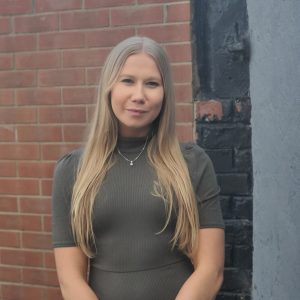 Jess
a University Account Recruitment Executive
Hi, I'm Jess, and I am the University Account Recruitment Executive here at Step. My role is to establish connections with businesses and create industrial placement opportunities for the University of Greenwich's international MSc. Students. I also provide support to Year 2 students throughout their placements to ensure that they are happy and fulfilled within their roles.
Before joining Step I studied Psychology at Nottingham Trent University. After graduating I was faced with a lot of uncertainties surrounding which opportunity would be the best fit for me. I understand how important it is for graduates to feel prepared when tackling their job search. I believe I can use my experience to help generate meaningful placement opportunities for students, which boost the student's confidence and passion for their chosen field.
I would advise graduates to know what you are passionate about and use this to help you prioritise during your job search. Ask yourself; what do I want out of my career? Why do I want to go into this industry/field? How can I develop within the role? Even if you don't know which role it is specifically that you are interested in, it may be several within the same industry, knowing the answer to these key questions can help you stay grounded and focused during your search.