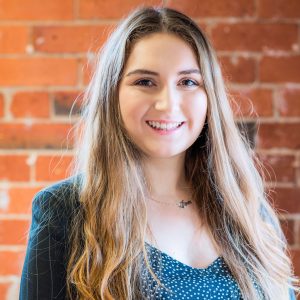 Kira
a Recruitment Account Manager
Hello, I'm Kira and I am a Recruitment Account Manager here at Step! My role is to help connect businesses with students and graduate talent. 
I have just graduated in Human Resources Management from the University of Derby; having been a student and graduate myself I can fully understand the process of recruitment for placements, internships and permanent roles. During my placement year, I was a HR and Training Coordinator, where I also got involved with recruiting for clients.  
My guilty pleasure is bread and lots of it! I was going to say toast is my favourite kind but then I remembered crusty rolls exist. 
In my spare time I enjoy going to the gym, I do love a good spin class and binge-watching crime documentaries. One of my recent favourites is Luther or Unbelievable.  
My top tip would be to take time on your application, to complete it in as much detail as possible, making it specific to that role and company. Companies know what you are being generic, and it can appear that you are not truly interested in the role or company.