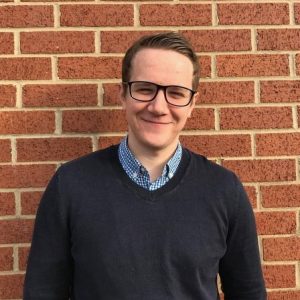 Sam
Marketing & Account Executive
Hi everybody! I'm Sam and I am a Marketing & Account Executive here at Step. I am an English graduate with a passion for reading and films.
My guilty pleasure is watching Mr. Tumble with my nephew. I can pretend I don't like it and I'm just watching it for my nephew but in reality, I'm bowled away by the incredibly diverse acting talent on show. #GetMrTumbleAnOscar
My three dinner guests would be, Bill Murray in case of an emergency ghost break-out, Bob Dylan because he's the coolest man to have ever lived and Mr. Blobby just because of the mayhem.
My top tip would be not to give up hope first of all. Always believe in yourself and your skills and only take on a position in which you know you can be happy and that values your abilities.
Secondly, in preparing for interviews the key is research, research, research. Know everything you can about the business before you talk to them. If you can think of improvements to the way that the business is run or ways in which you can improve the business then don't be afraid to tell them, it shows initiative. To counterbalance that, it also helps if you say something positive too, everyone likes a compliment!