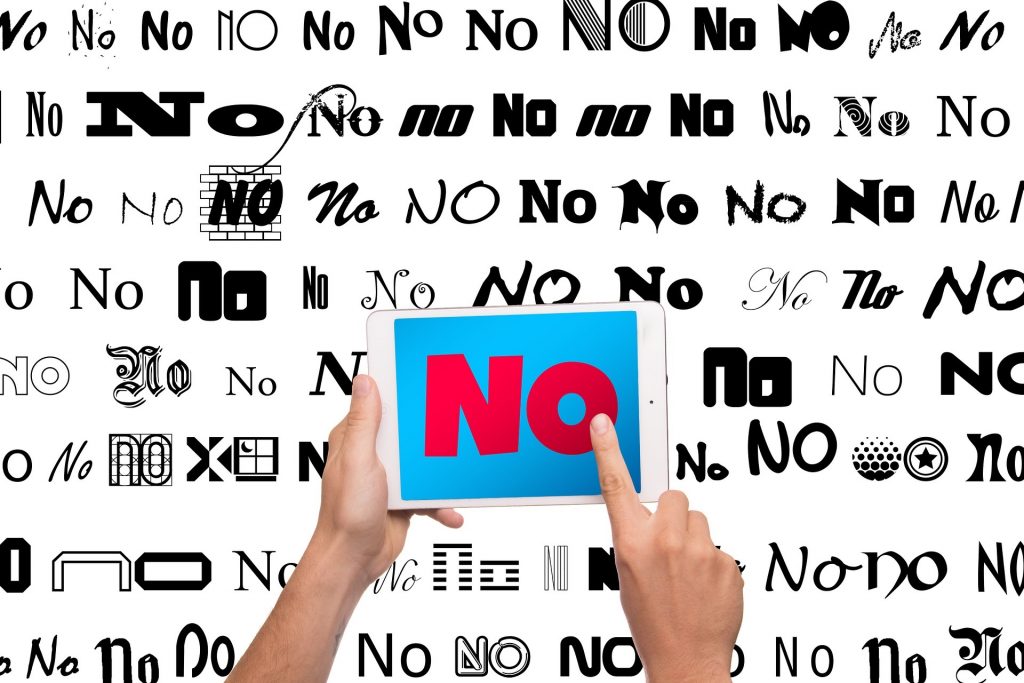 You've just spent hours upon hours applying for graduate jobs around the country and have lost count of how many times you have resaved your CV and cover letter. If that rejection email comes through, it leaves you feeling disappointed but mostly disheartened. Don't wrack your brain for hours on end causing endless worry and stress, but think about why you could have been rejected and what you could have done differently in the application process.
Here at Step, one of our dedicated account executives or account managers personally go through each and every one of the CVs we receive and here are a few of the reasons we may reject candidates.

1) CV/ Cover Letter Errors
Applying through our third party advertisers will allow you to send your CV with a covering letter/ message. As these may have been used to apply to other roles, what we come across on a regular basis are candidates who copy and paste their cover letter and fail to notice that it is still addressed to the last employer they sent it to along with the job title that they applied for. This instantly shows your lack of 'attention to detail' which you have proudly stated you have on your CV and immediately puts employers off. It's also very easy for an employer to spot when you have simply copied the job title from the website onto your cover letter as the font may be different, the font size varies and the spacing has changed. Checking these small but imperative details can make or break your application!

2) Profile Errors
Most of you will be aware that we work with profiles and will ask you to create one if you want to apply for any of our roles. Most candidates start the profile with good intentions but after 10 minutes find themselves losing interest and rushing to complete it. Rushing causes more mistakes than you think. We often come across candidates who have typed in the wrong email address and/or contact number which makes it virtually impossible to contact you. Other errors include selecting the wrong grade you achieved at university and also missing certain skills off the skills list which can be important and relevant to the role.
3) Typos
There is nothing more frustrating than reading through a profile which is riddled with spelling mistakes. The main mistakes we come across are when candidates tell us that they are 'defiantly' the right candidate for the role or that they will not 'loose' faith in their ability to do the role. You should DEFINITELY do the right thing and check your spelling so you do not LOSE out on the job opportunity.
4) Grammar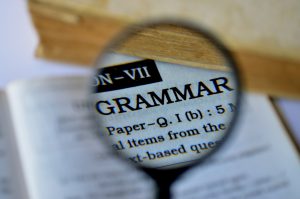 Just like spelling mistakes, grammar mistakes really frustrate us readers. We see a lot of words with spurious  apostrophes or a sentence with a random misplaced comma. Good grammar and spelling can make the difference between an account manager reading through all your profile and considering your application and them skimming over your profile and brushing it off due to the number of mistakes.
5) Incomplete Profile
After several hours of applying for student and graduate roles, creating a profile can seem like a lot of effort, but once your profile is 100% complete, you can apply for any of Step's roles. We can also contact you about ones we think are suitable for you. If your profile isn't complete however, it is difficult for us to determine if you would be suitable for the role as all the information we need won't be there.
We find that most candidates fail to complete their personal statement, which is one of the most important sections as it gives you the chance to tell us about yourself and 'sell' your skills and interest in the role. Furthermore, if your profile is not complete your application will not be flagged up to the account manager as our system only recognises complete profiles.
6) Irrelevant information
As important as it is to sell yourself and mention as many skills as possible, there comes a point when there is too much information. If the information isn't relevant to the role or won't enhance your application then it would be best to leave it out and save the story for a rainy day. You should discuss volunteering work, university societies and any other extra curriculum activities that make your profile stand out from the rest.
Every candidate should have a chance, and we're hoping that by highlighting these simple errors that are so often accidentally made, then it will help you with your  future applications.