Step is partnering with the University of Greenwich's faculty of Engineering and Science to deliver employability services.  Following a tender process, we have been selected to support several Masters level courses including Food Innovation and Applied Food Safety and Quality Management, Mechanical and Manufacturing Engineering, as well as Electrical and Electronic Engineering and Electrical Power Engineering.
We provide tailored employability skills training to ensure the students develop the desired attributes and behaviours required to enter the world of work. Through a blended approach, we work closely with the faculty and the students to deliver interactive workshops and 1-2-1 coaching & support during the students' first year of study.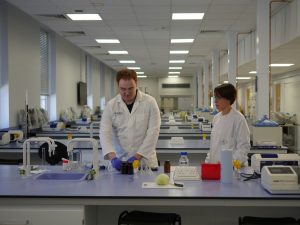 From September 2021 Step will support the first cohort as they commence their Industrial Placement years with employers engaged in the fields of Engineering, Manufacturing, Food Production, Agriculture as well as Technical Laboratory roles and Public Health.
Students: Click here to find out more
Employers: Click here to find out more
Universities: Click here to find out how we can support your university
Find out more about hiring a student on our FAQs page