Your search for student & graduate internships starts with Step
The idea of paid internships for students and graduates seems standard these days, but 30 years ago, it was quite revolutionary. It was in 1986 that the Step programme began as an enterprise initiative from Shell UK, designed to provide short-term internships for students with smaller businesses in the UK.
Things have moved on since then and Step now operates independently as a sustainable business model. However, that ethos of connecting students and businesses, that brought Step to life in 1986, remains just as strong.
Small businesses, big opportunities
We work collaboratively with employers, universities and of course, students and graduates to provide roles that offer genuine opportunities for development, hands-on experience and responsibility. We offer:
8-12 week paid internships
6-12 month paid placements
Permanent graduate roles.
Students & Graduates

Stay alert! There's no better time to get in contact with Step than right now. Industry experience is crucial and we not only provide paid internships with amazing small businesses, we support you along the way. Let us un-tap your true potential and make you industry ready. Paid internships and graduate jobs with one of the UK's first paid internship providers, no brainer.
Employers

Employers need top talent but knowing how to attract that is not easy. Student internships and graduate roles are a perfect way to find the right fit for your business. We have established relationships with university employment teams across the UK. Our support means that we'll go the extra mile to make student internships a seamless process for your business.
Universities 

Supporting your employability team is one of our main priorities at Step. We understand the increasing pressures universities face with student and graduate employability. Our outsourced placement service is tailored to specific industries and businesses to bridge the gap. We work with a variety of universities to provide employability support ensuring students and graduates are prepared for industrial placements and graduate careers.
Memberships & Accreditations 

We are an APSCo member meaning that our clients can be assured that they are partnering with a professional recruitment firm that has a true understanding of their market sector, is committed to best practice compliance and quality standards, and is supported by an international trade body with best in class legal, compliance, training and market intelligence resources.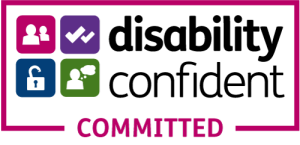 We are proud to support the movement of change by being a Disability Confident employer. This allows us to change behaviour and cultures in our networks and communities, allowing everyone to reap the benefits of inclusive recruitment practises.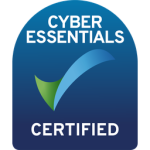 We are happy to be a part of Cyber Essentials Government-backed and industry-supported scheme that helps businesses protect themselves against the growing threat of cyber attacks and provides a clear statement of the basic controls organisations should have in place to protect themselves.