Step is working with University of Greenwich Faculty of Engineering and Science to support students on the following Masters courses in finding yearlong paid placements:
MSc Food Innovation
MSc Applied Food Safety and Quality Management (both part of the Natural resource institute)
MSc Mechanical and Manufacturing Engineering
MSc Electrical and Electronic Engineering
MSc Electrical Power Engineering
Students will be looking for placements between 9-12 months to start between Oct – Dec and again between March – April each year.
All placement recruitment will be managed in the usual way by experienced consultants offering a full screening and selection process to each employer's specifications.  Employers will have the flexibility to define the role to suit their requirements and will be offered a shortlist of applicants to select from.  This service will be subsidised by the University therefore there is no sourcing fee for postgraduate placements offered to University of Greenwich students on these courses.
Many of the students offer an international perspective and their Tier 4 visa sponsored by the university will allow them to work for 12 months with no requirement for visa applications or sponsorship from the employer. Should the employer and student wish to extend the placement beyond the initial 12 months, this will be possible under the government's new Post Study work visa.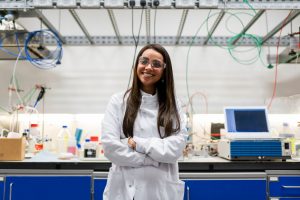 If you'd like to offer a placement in these disciplines, contact our University Account Manager Tamsin Millns on 01634 779887 or t.millns@greenwich.ac.uk.
If you operate in another engineering or science discipline including Civil Engineering, Electrical / Electronic Engineering and Pharmaceutical Sciences, we can put you in touch with our partners who are supporting other courses within this faculty.
FAQ's about the features of a Postgraduate placement can be accessed here