Working within student recruitment means I get to see A LOT of applications, the good, the bad and the ugly. I also get to see it from both angles, the student perspective as well as the employer perspective. So, by now I have understood what it takes to make a good application…here are my top tips to ensure your graduate job search is effective.
Having been a student myself, I understand it's hard, and can be quite disheartening to keep getting lots of rejections or not hearing anything back… These tips should help you stop hearing nothing.
Keep Your CV Up to Date

Make sure your CV is up to date when applying for roles, to make this easier, we recommend that you keep updating your CV little and often. As soon as you have learned or developed a new skill, put it on there. If you have used a new piece of software, database, computer system or tool or done something new within your current role or university studies, put it on there. It is also a lot easier to talk about something when its fresh in your mind, you may forget certain aspects after some time.
Tailor Your CV and Cover Letter
Make your CV and cover letter specific to the role that you are applying for, you may not want to believe it, but we can tell if you have not put the time and effort into your cv and cover letter.
I can't tell you how many times I have received a CV telling me they are applying for a completely different role to the one I am hiring for. It just suggests laziness and lack of interest in the role I am hiring for and it doesn't make a very good first impression.
Plan / Dedicated Time
Looking for a graduate job shouldn't be time consuming, especially if you are still studying!
We know all the big grad schemes open up their applications months in advance but do not panic if you still haven't got anything by time you course is ending, there is still plenty of time for you to get a good graduate job – maybe within a smaller company.
It could be beneficial for you to start planning out your week to ensure that you are still making time to do a thorough job search.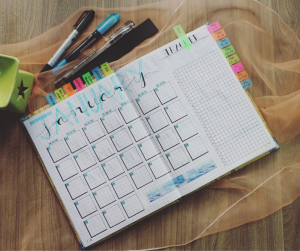 I find it useful to get a weekly planner and plan what tasks I have do for the week and schedule time in for those tasks. We recommend that you should be spending about 1 hour of job searching each week, which can also be split into separate time periods too. It's also helpful to create a log – maybe on excel, of all the companies and jobs you have applied for to keep track.
Make Sure You Read & Understand The Job Description
Having a good understanding of the role you are applying for is essential for your application. Get an understanding of what skills are required to be successful in the role you are applying for and make sure these skills come across in your cover letter / application. My tip to ensure this would be to maybe print off the job description and read it thoroughly, highlighting any key words you see mentioned. If you are unsure of any then Google them and find articles that explain the who, what, where, why and how.
You can always pick up the phone too and contact the company directly – do not be afraid to do this as it can come across as confident and proactive.
Do Your Research
Whilst searching, make sure that you research the industry and particular companies that you could see yourself working for. Think about the skills that you already have, how could you adapt these to the position that you are applying for? Knowing the background of a company, their ethics and what they do is essential in showing that you have prepared.
Look on our external resources page to find out more about everything from relocating, career advice, additional learning and disability employability opportunities.
Having a good understanding of the industry you are interested in going into demonstrates to the employer that you are knowledgeable about the current market and competitors, which can help you put forward suggestions which can help the organisation succeed.
The company want to test your knowledge of the sector as well as the environment the company works in. The strongest candidates will have a clear understanding of how the changes in the business world impact on the firm.
Social Media Graduate Job Search
Using social media as part of your job search can be really beneficial. Increasingly, companies are using a variety of social media platforms to find talent. LinkedIn is the obvious starting place as companies can place adverts and often employees will share these to their own feed. There are many other ways in which LinkedIn can be useful too apart from the jobs pages. You can join LinkedIn groups which will help you meet new people and gain more knowledge in the area you are interested in.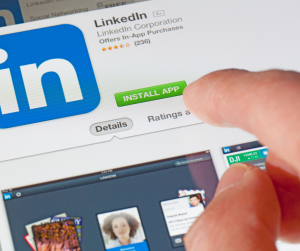 The likes of Facebook, Twitter and Instagram can be useful in researching the company and getting to know more about them. Depending on the sector, some companies will even run recruitment campaigns on Instagram, try searching #careers #graduatejobs #werehiring or the name of a local town and jobs like #nottinghamjobs.
Guarantee a Graduate Job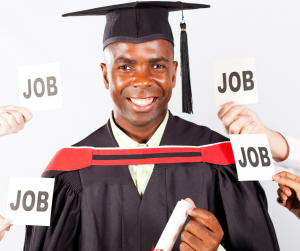 If you do all of these things you will be more likely to get a response from recruiters, if you take the time on your application, then the recruiter will take the time to respond back to your application.