Our guest blog is written by Charlotte Hewitt, an Environmental Monitoring, Modelling and Management Masters graduate from King's College London. She took an internship with Avondale, who provide vegetation management solutions for high risk industries, and has recently secured a permanent role.
---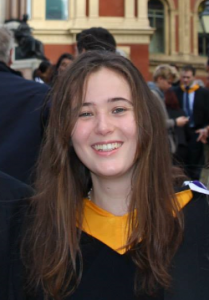 I started on my internship as a trainee ecologist with Avondale Environmental Services a month after initially applying to Step. This was a very refreshing experience after I had spent the previous three months job hunting for graduate schemes and either hearing nothing back or being told I didn't have enough experience. The internship structure of Step is ideal as it provides you with the opportunity to gain experience whilst being paid, but with no obligation to stay beyond the placement if either you or the firm feels it isn't working out. This does however mean that a permanent role with the firm is not guaranteed, so I was determined to learn as much as I could in case I needed to job hunt again after the internship.
This positive attitude to get stuck in really helped me to adapt well to the company and to quickly learn the specialist aspects of working on the railway. I attended courses on arboriculture, protected species and plant identification, which have improved the quality of the site surveys and reports I write.  Avondale also encouraged me to participate in volunteering with local stakeholder groups including the Kent Wildlife Trust. All of these experiences have helped me develop skills which I can build on and take with me as I work towards becoming an ecological consultant.
I have now secured a permanent position with Avondale and I feel fortunate to have undertaken a placement. My advice to anyone struggling to get the job they want is to get out of your comfort zone and to avoid narrowing your search. Take every opportunity for experience you are offered as you never know when it will become relevant!