Our guest blog is written by Gbenga Asalou, a Computer Systems Engineering graduate from the University of Northampton. He took an internship with B.I.G. (Brackets and Bolts) Ltd, who offer a custom fabrication design service and create an enormous range of bespoke metal work for construction contracts, including an ordering and delivery service all over the UK. 
Gbenga is a runner-up winner of our Placed Candidate Blog Competition 2015.
---
Nothing beats starting your first day of an internship overdressed and looking like you are about to take over the business; as you may have rightly guessed, I arrived with the full works, trousers, shirt , tie, pointed shoes and even a smart jacket that said "look at me, I'm somebody".
My first day was a delight, as I opened the doors, the director was coming down the stairs with the biggest smile that screamed out 'excitement'!
After the building tour was done, I was shown my desk and left to get acquainted with my new computer and desk. My first two days were more or less the same, pretty laid back but informative; I figured the director wanted to allow me some time to get my head around the task ahead and integrate myself back into society as I had been away in America for three months teaching slam poetry at a remote camp in upstate New York.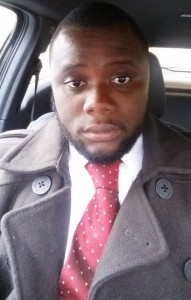 My third day started off the same as the first two, but by the afternoon the office had branded me a technology hero and were directing all their computer issues towards me. Flattered at first, I soon felt the pressure as it sunk in that I was no longer a student but an employee in a company who looked up to me to solve their IT issues. Luckily I was prepared for such an occurrence and after a panic trip to the restroom, I re emerged and submerged myself fully into the tasks ahead and was delighted at the over outcome; I was able to retain my super hero status and lived to fight another day. By the end of the week, I felt a sense of accomplishment knowing I had completed a week and had successful integrated myself into a company where I hope to stay long term.
Overall I am impressed with the recruitment process for the internship as Step were extremely patient with me from start to finish. The interview process was straightforward and it was useful to have Account Manager Katy's regular updates, I felt as if I had a whole team working towards getting me into an internship and ensuring that I succeed in it. As I was able to start my internship after my trip to America, I was delighted Step was able to accommodate my needs and ensured everything ran smoothly.