Hira is a 2016 Chemistry Graduate from the University of Huddersfield. In December 2016 she started in a new graduate role as a Data Analysis and IT Consultant with a world leading consultancy operating in the chemicals sector.
In this blog, Hira tells us about the first few months as a Data Analysis and IT Consultant. Hira, a chemistry graduate, had initially found herself working in a lab-based role, shortly after leaving university. But after a few months she realised that she didn't enjoy that environment and sought a change of direction, which is when she came to Step.
One thing to take from Hira's blog is that, while it's great to go into a role straight after university, it's also perfectly fine to reassess your situation after a few months. If ultimately you decide that the environment isn't right or that you aren't doing what you'd hope, then a change of direction might be the right decision.
If you come to this decision, take time to think about what transferable skills you've gained from your university course and from your work experience and take that into your job search. Sometimes that can mean a completely different career change or sometimes it can be a small move across to a different area. For Hira, drawing on her data analytical skills allowed her to move into a different role, while still working in the industry she was passionate about.  
If you're looking to make the change in your graduate career, there's no better place than www.step.org.uk
I've always had an interest in analytical science and the pharmaceutical industry so it came as no surprise when I found myself working as an analytical chemist shortly after graduation. Unfortunately, I soon realised that what initially seemed like my ideal job, wasn't what I had imagined. While I enjoyed laboratory work at university, I found my lab-based analytical chemist role to be rather repetitive and so I decided on a change of career.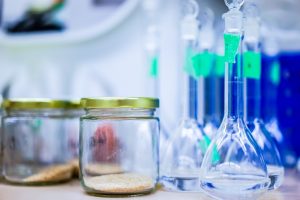 I came across the role for a Data Analysis and IT Consultant on Step. The job description seemed very promising as it involved a lot of computer based work (I was particularly keen to move into an office-based role) and I had experience with data analysis during my master's project in computational chemistry. I registered with Step straight away and applied for the role.
After an initial screening call with Step and a telephone interview with the business, I was invited for a face to face interview at the company's London office. I was delighted to be offered the job the following day. Shortly thereafter, I moved from Manchester to London and was preparing for my first day of work, very nervous and not entirely sure what to expect.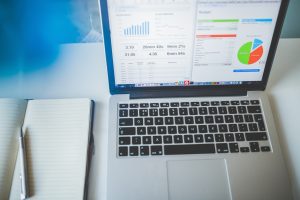 The business is a well-established and world-leading marketing consultancy and provider of data and analysis to various industries including bulk chemicals, petrochemicals and plastics.
They provide independent, expert assistance on projects and strategic issues, and offer a unique combination of up-to-date market information and in-depth analysis.
When I arrived for my first day everyone was kind, informative and made me feel very welcome. A few weeks later I had the opportunity to meet staff from all over the world which was very interesting! The first few weeks mostly involved training and familiarising myself with the company. Since then, I've been involved in working on single client studies which has been very varied with lots to learn.
Generally, my job involves updating databases with trade data, creating trade grids, price forecasting and creating charts and PowerPoint slides. While my job isn't as related to my studies as my role in analytical chemistry was, it has given me the chance to learn all about the petrochemicals industry and petrochemical processes, and it has helped me to improve my IT skills. I happily look forward to learning more!