Jordan is a Games Design and Animation graduate from University Centre Doncaster. He has recently started in a permanent position with a fast-growing tech company, who design, develop and deliver a unique cloud-based Business Intelligence & Analytics app.
Jordan has always shown a genuine interest in Games Design and Animation. Whilst studying his course at University, he regularly developed his skills in his spare time through live training sessions and tutorials, specifically building his knowledge of Unity, a game development platform. Jordan is an avid gamer, but he has always been very aware of the competition for work in the gaming industry. With this in mind, Jordan set about applying for roles in a targeted manner, keen to find somewhere that would allow him to continue to evolve whilst working with people who shared the same passion as him for excellence.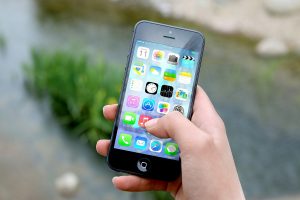 As soon as he came across the role, he knew it was a project he wanted to get involved in. The business was about to enter a period of rapid growth which meant it would provide developers with a unique opportunity to join at an exciting phase and it would also allow him to make use of his knowledge of Unity. The job description highlighted the fact he would have to learn and adapt as the software platform rapidly developed from a smaller footprint into an enterprise app for global organisations which ensured that he would be able to develop his knowledge in the way he had hoped. His interest in joining their growing development team soon flourished after meeting with the CEO and learning more about the new project.
"Step were really enthusiastic when helping me get the role which was nice".
Jordan was successful in getting the role and was soon involved with major elements of the project, working on the front end of the app alongside one other colleague. "I was slightly cautious at first as there were not many new people, however, I'm grateful to be doing what I love and everyone I work with has made me feel welcomed". Jordan has been given the opportunity to make significant decisions concerning the app, allowing him to continue expanding his knowledge and gaining vital experience in the tech industry.
"The role has taught me things University hadn't",
Jordan is now far more aware of the business side of the tech industry now which will definitely help him in the future. "Meeting deadlines is also far more rewarding in a job!"
Jordan is really enjoying his work and his appetite to learn is always evolving.