Simron is an Accounting and Finance student at Manchester Metropolitan University. He has recently completed a placement year as a Business Analyst with PUMA UK.
After reading the job description for the role at PUMA I knew immediately that this was the placement that I really wanted. I did a lot of research about PUMA as a brand, their values, and their products, ensuring that in each step of the application I got all of this information across. Step was very helpful throughout the process, guiding me on how I could strengthen my application by focusing on my most relevant experience and skills.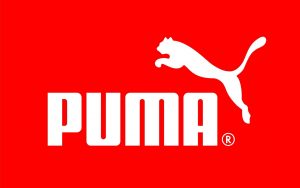 During the early days of the placement I felt a mix of nerves and excitement, as you might expect. However, the nerves quickly disappeared due to the friendly nature of the staff and the relaxed atmosphere in the office. The first week was spent visiting the offices and warehouses across the PUMA UK sites. Meeting with staff members across all departments helped me gain an understanding of their roles in the business and also helped me put faces to names when later emailing/calling. There was a lot of information and terminology to take in throughout the early stages but everyone was very helpful and always willing to help with questions whenever I was unsure.
The development of my knowledge from the start to the end of the placement is one of the many things which make me very appreciative of the PUMA placement. My knowledge by the end of the placement had increased in a wide range of departments from I.T to business and as I was working within the Sales Operations team I was regularly communicating and collaborating with all departments which helped me to develop my interpersonal skills. Furthermore, I was allowed to attend training courses in order to broaden my skillset.
One of my favourite parts of the placement was the seasonal product launches. These events give you a chance to socialise with colleagues who you may not otherwise see or connect with on a regular basis. This was a huge motivator and gave me a great feeling of being an integral part of the brand
I would strongly recommend the Business Analyst Internship at PUMA. I thoroughly enjoyed my time there and the skills and knowledge I have picked up will be invaluable for my career. My advice to those applying for the internship would be to emphasise the most relevant skills and experience throughout the application process, thoroughly research the brand and if you do manage to secure the role make the most of the time you have there as it goes by very quickly!