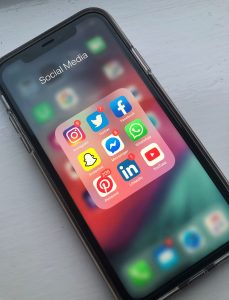 So, like many students, lockdown has been a bit weird and boring. I'm a second-year student and I didn't want to waste my time. After watching almost everything Netflix had to offer, I thought it was about time I did something productive and useful with all the spare time I had…
After not working for months I was beginning to feel a bit nervous about returning to work and wanted to use this time to try and develop some of the skills required for my second year at Step. I had used LinkedIn Learning before through university, so I choose to take advantage of the free trial month and check out what courses they had on offer. A large responsibility of my role as a Junior Account Manager includes managing and creating content for our social media channels and website. Introduction to social media strategy by Anke Audernaut looked really interesting so I choose to complete this along with video for business and marketing by Ashley Kennedy.  I also use Google Analytics to monitor the performance of our website so thought Google Analytics essential training by Corey Koberg looked really useful. All three courses were insightful, and I have learnt new things that I am excited to apply when I return to work.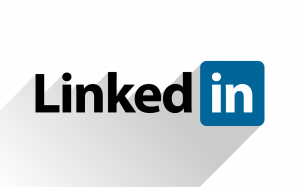 What I liked most about LinkedIn Learning is that the courses are split into chapters with videos ranging from 2 to 5-minute clips. There are also chapter quizzes to help recap what you have learnt. It can be quite daunting looking at a 3-hour course, however it is split into smaller more engaging and manageable chapters that can also be fitted around your day.
I really wanted to use this extra time in lockdown as an opportunity to improve and be better at my job, so I choose courses in areas such as digital marketing. By completing these courses, you can learn new skills and be potentially more attractive to an employer. LinkedIn Learning has over 16,000 courses so there is a wide range of interesting and exciting courses to choose from. There are courses on transferable skills including time management, leadership and organisation as well as courses to help in the current situation such as remote working. Been wanting to learn how to code? What better time to learn and there are plenty of courses to help for example on Java Script and Python. Show employers that you have used this time to better yourself and be more employable. You can even bring these courses up in interviews.
Once completing the course, you will receive a certificate that can be downloaded, and the course can be added to your LinkedIn profile. If you have an appetite for at home learning check out the free courses available with open learn. There are a range of subjects including Money and Business, Politics and Law and Science, Maths and Technology.
So why not use this time to learn a new skill or develop existing ones? Take advantage of this time to better yourself and make yourself more attractive to potential employers. Most importantly its free so what's there to lose, just make sure you remember to cancel the free 1-month trial!