Kamile is a 2016 Business and Marketing graduate from Sheffield Hallam University. In December 2016 she started in a new graduate role as a Sales and Marketing Executive with Banner Box, a nationwide supplier of bespoke textile and fabric products
In this blog, Kamile walks us through her first months as a Sales and Marketing Executive, including the tasks she has to do and some of the teammates she works with. Kamile's blog is a great example of the fantastic experience you can gain with a smaller, growth oriented business. Not only is she getting a wide variety of hands on marketing and sales experience, she's also learning a great deal from other more experienced colleagues from across the company who she interacts with on a daily basis.
While I've had various roles during and after university, it was only fairly recently that I stumbled across Step and the opportunities they provide for students and graduates. It was with great surprise that my first application with Step landed me the brilliant role I am currently enjoying.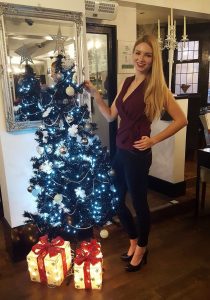 The interview was one of the best meetings I've had with an employer. It lasted about an hour and a half and saw me answering a variety of questions, working through case studies using my marketing knowledge and completing a computer-based assessment. It sounds daunting but everyone was very friendly and they put me at ease by talking to me about more than just the job. I enjoyed the interview so much that I had no qualms in turning down another interview. I knew that this was where I wanted to work.
I greatly enjoy my role as a Sales and Marketing Executive as it is often varied and always interesting. My duties are mainly on the marketing side and involve: planning exhibitions, competitor research, writing blog articles, creating reports, social media, email and direct mail marketing, updating prices and more. On the sales side I answer calls and process orders.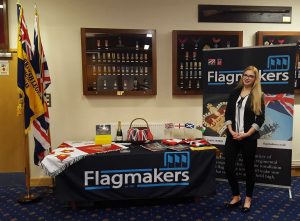 Working at Banner Box has helped me to realise why employees are such a valuable asset to a company and how some employees can really give a company that edge over the competition.  Each of my colleagues really is an inspiration to me. Whether it's the smooth talker building personal relationships with each customer he deals with or the sales pro with 20 years of experience. We have team members with excellent people skills that keep everyone motivated as well as other colleagues who have encyclopaedic knowledge of the business. Everywhere you look there are people to learn from and it's a benefit to me personally as well as the company as a whole.
I will always be grateful for the support Step provided in helping me to secure this opportunity. For anyone currently looking for a job, while it may be tiring and stressful, don't give up! Keep applying for roles you want and you'll get the right one for you, in the end.
To find out more about Kamile, please visit the Meet the Team page of www.bannerbox.co.uk