Freddy is a Nutrition student from Leeds Beckett University. Freddy has recently completed a New Product Development Sandwich Placement with one of the largest manufacturers of frozen bakery products in Europe – Coppenrath & Wiese.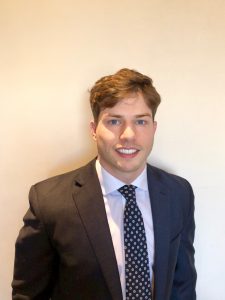 Choosing where to do your placement year is a daunting process as you want to gain the most valuable experience possible and make the most out of your year. Freddy researched several companies before coming across Coppenrath & Wiese who automatically stood out to him due to their innovative ideas which he was enthusiastic to get involved in.
Once he found a suitable placement, that would further his knowledge in the food industry, he still had to go through the application and interview process. Freddy had quite a few phone calls with Step in the process which helped to maximise his chances of getting the role.
"It didn't really feel like an interview", Freddy mentioned of his interview with Coppenrath & Wiese, as he felt comfortable answering all the questions in the interview due to the amount of preparation he had done on his own and with Step, beforehand.
Freddy was successful in his interview and soon started his assistant role within the New Product Development team. Freddy's role involved tasks such as bench marking and getting documents ready for NPD meetings. The Coppenrath & Wiese UK team is relatively small and close-knit and so Freddy often worked with account managers and other senior staff which was great for building experience. Freddy looked forward to his placement each day, as he got involved with several aspects of the company and was constantly learning new things.

He worked in different environments throughout his placement and appreciated the fact that he was not, "just sat at a desk in an office", doing the same thing each day. Freddy actually had a lot of responsibility undertaking meetings on his own and directly engaging with couriers. The company also became extremely busy during the Christmas period as some of their biggest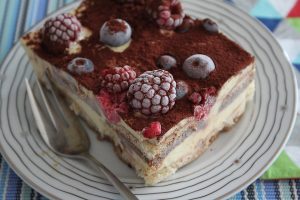 buyers, such as Tesco, were interested in securing products in bulk, which made things more challenging. However, through this experience Freddy vastly improved his communication skills, especially in communicating with his team as well as externally.
Freddy is currently completing his final year at university. The Coppenrath & Wiese role has inspired Freddy to apply for Buying and Account Management roles, as those were the two aspects that he enjoyed most in his placement. He already has a few interviews lined up.