It is an exciting time to be starting a creative career – the creative industries in the UK are booming. According to the government's 2018 employment statistics, the creative industries added new job postings at twice the rate of other industries. The UK's major cities all have thriving creative scenes filled with many opportunities. This makes entering the creative industry in the UK an exciting time filled with lots of potential.
The UK creative sector offers graduates the chance to work amongst innovation, gain new skills, and express their ideas. This makes the creative sector highly popular, and therefore also highly competitive. To break into the exciting creative sector you will need the right combination of experience, qualifications, and skills.
EXPERIENCE
Work experience, internships, attending events, and voluntary work are great ways to make yourself stand out to an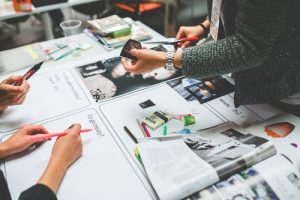 employer. By gaining experience you will be able to network, learn new skills, and improve your knowledge. For example, if you are interested in joining the world of drama and theatre, immerse yourself in it. Consistently watch musicals and attend meet-and-greets in London's West End to impress potential employers and to show personal development and passion. If you live outside of London, London Musical Theatre Trip Provider, Omega Breaks, can help you gain valuable time visiting London theatres and watching shows.
Any opportunities that allow for insight into industry practices and enable you to make contacts and gain confidence are highly valuable and should be prioritised when moving to a new city. Many museums in London offer volunteering opportunities, and even working in retail within your field will help you gain insights into trends and the preferences of consumers.
Entering competitions is another great way to get noticed and to make your CV more impressive. There are many creative competitions available in the UK. For example, Design and Art Direction (D&AD) annually run their New Blood Awards for those aged 24 or under. This is a great platform for those entering into the design industry.
QUALIFICATIONS
Most jobs in the creative industries are held by those with a degree. Therefore, in order to compete and stand out, you will need to obtain the right qualifications.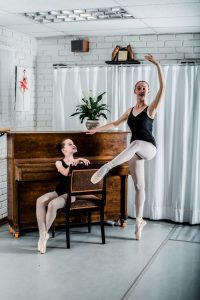 For art and design roles, a practical degree in a specific area of interest is recommended. Practical programs that are focused give you the hands-on experience that employers are looking for.
For performing arts positions, work experience is just as important as qualifications. Although with that being said, a degree from a well-established and industry-recognised school will definitely increase your chance of employment.
For museum and art gallery jobs, a qualification in art history, museum studies, or heritage studies is preferred. A subject relevant to the museum or gallery collections would also be highly beneficial, such as fine art, photography, or history.
SKILLS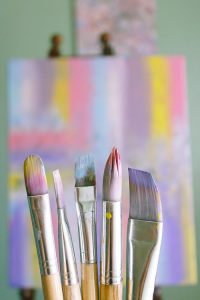 The number of creative apprenticeships is increasing – especially within big cities. Apprenticeships provide the opportunity to learn new skills and hone existing ones while earning a wage. Creative apprenticeship opportunities all have different entry requirements, application processes, and potential salaries. These opportunities fall within different levels, spanning from intermediate (Level 2) through to degree (Level 7).
Completing additional online courses or attending skill-development events is another way to improve your skills and to become a part of your creative industry's community. Exhibitions and events are great places to learn, network and to stay up-to-date on industry trends.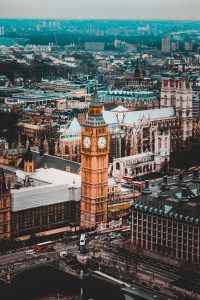 When it is time to start looking for a job it can feel very overwhelming. A good approach to take is to first consider where you would like to live and apply to jobs in that city. According to a study by CV-Library, the top five cities for graduates to live in in the UK are Glasgow, London, Sheffield, Birmingham, and Newcastle. These cities all offer positive pay, living costs, and future prospects. These are important aspects to consider when moving to a new city as a graduate. Also, bear in mind transport facilities, networking opportunities, and lifestyle.
Getting a job in a new city may seem daunting but thousands of graduates and young professionals successfully make the big leap each year. If you sufficiently prepare yourself and choose the right city, you can be one of them. Getting a job in the creative industry in one of the UK's vibrant, major cities is a dream for many, and is one that can be achieved with some hard work and dedication. Hone your skills, gain experience and exposure, and network, and soon you can be living it up in a big city filled with creative opportunities too!
Ruby Clarkson is an emerging freelance writer with a passion for the arts, and if she could sing she would certainly be up on stage. When she isn't writing, she's either sketching, out in the garden or snuggled up with a book – with tea, of course.