How to survive your first weeks at uni
The first few weeks of university can be quite overwhelming, you're away from home, living with a bunch of strangers in a city you are unfamiliar with. But do not panic! We have produced a survival guide for the first few weeks at university that will prepare you for the journey ahead! 
Explore! 
Take a look around the university and city within the first few days to get used to your surroundings and to find the best places for food, drink, your local supermarket and the hidden gems for shopping.  
You will also want to familiarise yourself with which buildings or campus to be at for lectures rather than leaving it to 10 minutes before your lectures start and having no idea of where you are or how to get there. Take some time to walk around with people on your course or your flatmates to get to know your campus inside out within the first week or so. 
Get stuck in! 
The best way to start making friends is to talk to everyone! Get to know your flat mates, you will be living with them for a year after all.  
Go to your course induction, it's a great way to meet your course mates. You will most likely have to endure the awkward ice breakers but it's a good place to start and gets the conversation going.  
Join any society/sports clubs, this is a really good way of making friends who have similar interests with you and will often involved lots of team events and meetups.  
Take a look at what events are happening during the first few weeks, they will usually be advertised at your uni or on their social media sites. Find some people in your flat or course who are interested in those events too if you want to go with a group but remember to buy your tickets/wristbands in advance as they are often cheaper and will ensure your space. 
Freshers' Fair! 
This usually occurs during your first two weeks of university. There will be plenty of stands there to give you a better idea of what there is and what you can do in the local area. It is also the perfect opportunity to join sports teams and any society you are interested in. You can also stock up on all the freebies such as stationary, t-shirts, food, vouchers, wristbands and free samples.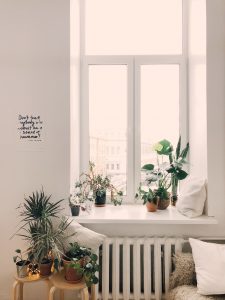 Make yourself at home! 
Decorate your room with posters, photo frames and stamp your own personality on your temporary home. Halls are not always the cosiest of places so make the most out of it. Remember to use white tack or non – mark tape to avoid charges or deductions from your deposit! Another handy tip is fill and hand in your inventory ASAP so that if there was damage when you arrived you are not to blame! 
 Staying Safe! 
If you do go on a night out drinking, make sure you have downloaded the Uber app and have local taxi numbers saved in your phone, so you are never stranded in the middle of town without a way of getting home.  
Make sure you stay with your friends, make sure you have their numbers on your phone so you can contact them if you lose them, always try to guarantee that you are not going home alone.  Also, make sure your emergency contact (ICE) numbers are updated on you phone so they can be easily accessed in case of an emergency. 
Staying Well! 
Remember to look after your physical and mental wellbeing while away at uni.  
It is normal to feel a little home sick during your first few weeks away from home so ensure you surround yourself with friendly people, you are all in the same boat and they are most likely feeling it too.   
Freshers' flu is most definitely not a myth, it is essentially a cold, but you feel like you are dying. You can try to avoid the infamous freshers' flu by exercising, eating right and increasing your vitamin C intake. If you're unfortunate enough to already be infected then you can try and recover by drinking plenty of fluids, eating hot soup and getting lots of rest. 
 Budget!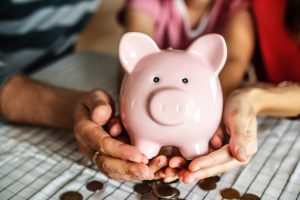 Although it may be tempting to blow your student loan in Freshers' week on buying lots of unnecessary things because you can, don't! Yes, have fun and put money aside to treat yourself and socialising but ensure that you have enough money for your rent, bills, books, travel, food and the months ahead. It is highly likely that an expenditure that you hadn't planned for will arise and it's always helpful if you have money set aside. 
 If you feel that your finances won't stretch, then it may be worth looking for a part time job. The earlier you look, the less likely the competition, it's always nice to have a bit of extra cash to save as well as showing an eager attitude to gain experience. Never think that your first year is too early to also acquire work experience via a placement or a voluntary role, juggling study and work is not always easy but will be a welcome asset to your CV and one that will impress in the future, proving that as well as having fun you are serious about your degree and your career prospects, we mention it a lot but experience is vital. 
Also, think about purchasing a NUS Totum card or signing up to Unidays so you can make the most of your student status and get discounts off many brands. 
The best advice I can give, which may sound cliché is embrace what university life has to offer and be yourself! This may be your first time away from home and it's natural to feel nervous and overwhelmed with what lies ahead. It's a life changing decision after all but it is also where you find independence, make new memories and study a subject that you are passionate about with like-minded people.