Starting at university can be overwhelming with all the sudden changes to your life. This is perfectly normal as you are away from home in an unfamiliar city surrounded by strangers. 
But don't panic! We have a survival guide here for you to help you navigate through the first weeks of university while making the most of the fantastic opportunities before you. Let's get started on how to survive your first weeks at uni.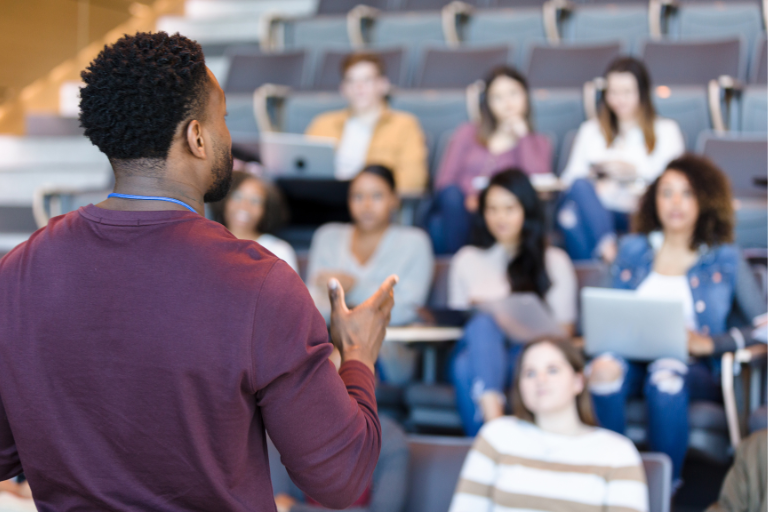 🌏 Explore
One of the first steps in learning how to survive your first weeks at university is to use the first week on campus to explore. Familiarise yourself with the university layout so you know exactly where to go for your lectures. Take a look around the university and city within the first few days to find the best places for food, drink, your local supermarket and the hidden gems for shopping.  
🤝 Connect
Another key aspect is making connections. Start by talking to everyone you can. Get to know your flatmates and make sure to attend your course induction where you can meet your course mates. Go to the freshers' fairs during the first few weeks, which will be advertised either around the uni or on social media. Ask around your flatmates and course mates to see if others are interested in attending with you. Join any society/sports clubs, this is a really good way of making friends who have similar interests as you and will often involve team events and meetups.  
🏠 Make Yourself at Home
Part of knowing how to survive your first weeks at university is making your living space comfortable. Decorate your room with photos and throws to make it feel like home. Do remember to use non-marking fixings, such as white tack or similar non-marking products, to avoid damaging the walls and fixings. On that note, also run a check over your room for any existing damage or markings that you can include in your inventory, which should be handed in as early as possible.
❤️️ Stay Safe and Well
Taking care of yourself is crucial when figuring out how to survive your first weeks at university. It's normal to feel a little homesick, but engaging with friendly people and making new friends can help. Prepare for nights out by downloading the Uber app and saving a few local taxi numbers in your phone. When out for the evening, especially when drinking alcohol, stay with the people you know and make sure everyone has each other's phone numbers. Lastly, check all the emergency contact (ICE) numbers are up to date and in your phone in case of any emergency.
For a safer and more comfortable start to university life, find out about services like "Ask Angela" and Nightline. The "Ask Angela" initiative allows you to discreetly seek help from bar or club staff if you ever feel unsafe; simply "Ask for Angela" at the bar, and they'll assist you, whether that's by calling a taxi or helping you leave discreetly. Most universities have a Nightline which is a confidential student-run listening service available during nighttime hours, offering emotional support for issues like homesickness or stress. If you feel you need it, the help is definitely out there. 
💸 Budget
Your student loan might be the biggest amount of money you've had access to so far, and it can be tempting to splurge. However, you must devise a budget to ensure the loan lasts as long as it is supposed to. Make sure you have enough funds for rent, bills, books, travel, and food, as well as socialising and having fun, before spending on any unnecessary things. Also, get your NUS Totem card to take advantage of student discounts.
If you are a student or recent graduate looking to stand out in an internship or in a short-term placement or full-time permanent position, then get in touch with Step Recruitment today to access a diverse and inclusive outcome-focused range of internships and placements, as well as graduate jobs across a range of industries!