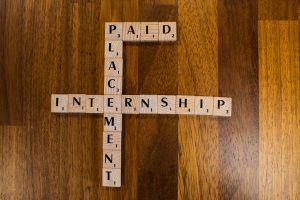 In March 2020, the ISE carried out a survey of graduate employers to understand how the developing pandemic situation might affect graduate level recruitment.  The survey was carried out in the week before lockdown started and it's fair to say no one could have predicted what a massive effect the coronavirus would have on the way we live and work. At that point in time, only 30% of employers had made the decision to decrease their internship offerings. 70% were still either reviewing the situation or intending to carry on as planned.
Step carried out research to see how, 6 months on, the provision of internships and placements had been affected by the pandemic.
69% of students and graduates have had their internship or placement cancelled due to the Coronavirus pandemic.
Just under half of the respondents 49%, would be extremely interested if this experience were turned into a virtual one. However, 13% would not be at all interested in a virtual internship and another 2 fifths (38%) are still cautious about transferring their experience to an online one.
Whilst some students were worried about the practicalities of setting up the experience, such as collecting IT equipment, others were reassured from a health & safety perspective that they could work from home and stay safe.  The majority of comments suggested that a virtual experience would in some way be "lesser" and would not give them real exposure to the workplace. Some acknowledged that they didn't work as well away from the work environment and others were put off by their recent experiences of virtual exams and learning.
Perhaps more worrying about this situation is that we risk undoing years of hard work in educating both interns and employers about the importance of internships being paid. The Sutton Trust has published a huge amount of research into how the culture of unpaid internships disproportionately affects those from lower socio-economic backgrounds. On 7th April The Sutton Trust released their research into the likely impacts on Social Mobility of the pandemic. This report highlighted amongst many other consequences, the implications on the attainment gap, access to outreach programmes and access to the workplace.  Their conclusion was that "formal internships and work experience placements are likely to decline, as physical offices have closed".
We asked respondents whether a shift towards virtual internships affected their expectations to be paid for these experiences.
Whilst 95% of respondents were expecting to be paid for their internship before the pandemic, 44% of respondents said their expectations had changed. A fifth of respondents said they would be prepared to work unpaid for a short time, whilst a third acknowledged that they simply could not afford to work unpaid, whether virtually or in an office environment. A third of respondents stated that they would be prepared to accept a virtual experience on an unpaid basis, if it would help them in their future career.
Many universities have also moved their support online. I was recently invited to speak at a virtual event hosted by St Mary's University, Twickenham. The attendance at this event was much higher than other physical events I have attended in the past so it was encouraging to see how moving careers support online can reach a wider audience.  Similarly, removing the need for interns to be hosted in an office environment can expand the reach of internship and work experience programmes. Employers told us that moving the experience online was the only way to ensure that their internship programme went ahead.
However, we must be cautious in doing away with real physical internships as we risk watering down their benefit. And we absolutely must not erode the progress that has been made towards enforcing minimum wage legislation and ensuring that employers no longer get away with not paying their interns.