I had little experience of interviewing before applying to be an intern at Step. So little, in fact, that even to this day I still need a good twenty minutes (and a YouTube tutorial) to properly tie my tie. Wrought with nerves as I waited in reception, I remember worrying that a lack of experience meant that I would fall victim to one of the many excruciating interview pitfalls and be laughed out of the building.
As it happened, I had successfully avoided making two mistakes even by that point, before the interview itself had begun. Mistakes that are easily avoided with the most basic preparation and planning. In one day the Step team had been faced with two separate applicants, each with an example of 'what not to do' immediately before an interview.
No Friends Allowed
The first rule of Intern Club is that it is not a social club. Possibly to fend off those pre-interview nerves, the first of our two applicants chose to invite a friend, who sat waiting in reception as the interview itself took place. While it probably wasn't clear that this might come across negatively to the employer, having your 'BFF' by your side doesn't exactly demonstrate your social skills, much less your professionalism, to a future employer. They will want to see that you take your application for the role seriously. It isn't necessarily a problem if, during the interview itself, a candidate doesn't exude confidence. But an interview isn't something that requires a plus one, and showing an ability to find your own way there is a good way to avoid making a bad first impression.
Human SatNav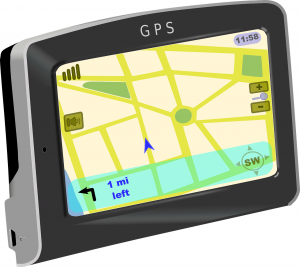 Independence and punctuality go hand-in-hand. If you arrive promptly to interview, it shows that – if successful – you can be relied upon to turn up to work on time and above all that you treat the interview, the role and the employer themselves with due respect. A large part of this relies on planning and preparation, but also applying in the first place to jobs within reasonable (or commutable) distances and not merely presuming that you can get from point A to point B on time on the day of the interview. The second of our two applicants threw caution to the wind, didn't plan a clear route to the interview and hadn't left enough time before setting off. He had mistaken a long drive through the backroads of East Anglia for a simple, 'couple-of-hours' commute, and inevitably called Step in a panic when things started to go wrong. Only with our account manager acting as a human SatNav could he eventually find his way. It is crucial to make sure that you know how to get from point A to point B on the day of the interview; allocating enough time for late buses, traffic or any conceivable delay. Without this, a lot of candidates can find themselves rejected at the door before they've had any opportunity to demonstrate their skills, their attributes or their successes.
Cold Reception
It's also worth mentioning another simple mistake that can, and has, cost candidates their chance of a smooth interview or a successful application.  Particularly with smaller businesses, it's wise not to assume that the person answering the door when you arrive is a receptionist, or any less deserving of the respect and courtesy you'd give to whomever is actually interviewing you. It might sound obvious, but snubbing the first person you see on the assumption that they aren't 'important' is a mistake that has led to some candidates being perceived as 'aloof' or 'rude'. Not exactly something that will help your application. A positive and polite demeanor, even if that means introducing yourself at the door rather than simply inviting yourself in, will work wonders.
From these examples comes a simple yet fundamental lesson that all applicants should bear in mind. Never underestimate the impact a first impression can have. Arriving promptly, dressing appropriately and showing your independence can all help you to stand out as a consummate and reliable candidate for any job, in any environment.
If you find yourself, as I did, in reception fifteen minutes before your allocated time, alone but appropriately dressed, you will have already ticked some important boxes.