Jonathan is a Business Economics student from Leeds Beckett University. He is currently completing a Sandwich Placement at PUMA, one of the world's leading sport lifestyle companies.
Jonathan has always had a strong interest in Business and Fashion which was evident when he started his own small business selling rare designer clothes at the age of 15. His wardrobe always consisted of many PUMA garments and therefore the thought of working for the large, international company stood out to him straight away. Jonathan was even more enthusiastic about getting the role when he managed to get into contact with a student, who had previously had the chance to work with PUMA, as he was told how great the experience was.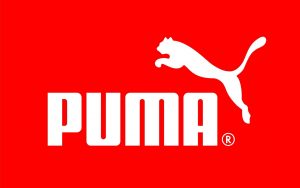 Jonathan successfully managed to get the role, "the application process was really good. Step's website was really useful as all the tips are in one place. I also frequently received phone calls from Step where we talked about how I could improve my application even more, which was great".  Soon after Jonathan entered the fast paced, lively and demanding environment of Puma and he was immediately expected to work under pressure and to meet tight deadlines.  "On a day to day basis I handle sales information from the likes of Footlocker and ASOS… I work on trackers for bigger accounts like them, as they need to know the trends, like which products are working and which products aren't".
Jonathan works alongside the Sales Managers and Support team to provide regular reports to Puma's European operation and he is required to maintain a standard of presentation excellence for the sales information whilst liaising with colleagues across the business both in the UK and internationally. "The atmosphere is really amazing, everyone is really cool".
Jonathan's knowledge in Excel has grown a significant amount and he believes the general analysis, which he gets involved with, whilst working on the trackers, will really help when completing the economic modules in the final year of his degree.
Jonathan has gained a broader understanding of how an international, fast-moving operation manages its vast sales data, and uses it to forecast and achieve growth. This will no doubt assist him with bringing his future goal, of running a successful fashion business, to fruition.