Edward Pritchard is a manager at Pritchards, an award-winning men's designer clothing retailer established in 1836. Here, he shares his expert tips to help you dress for success at your new graduate job.
So, you've finally graduated and it's time to take the next step. Whether you've found a short internship that will help you kickstart your career or you've landed your dream graduate role, what you wear is important. The perfect outfit not only helps you to make a good first impression, but when you feel confident, you're going to achieve greatness.
Some people feel that dressing smart can help them perform better, and there's no such thing as being overdressed for work. In fact, a report published in Social Psychology and Personality Science found that subjects wearing formal clothing reported higher levels of empowerment and improved abstract thinking. So, you might find that dressing smart can stand you in good stead for a great career.
But you'll also need to consider the dress code for your job as well as the industry you're in, as what is regarded as professional in one area might not be in another. Of course, even in a casual office, you can dress as smart as you want.
So, below, I'll be giving you my expert advice to help you dress for success in your new graduate role
Consider the Industry
When deciding what to wear for your new role, you should think about what would be acceptable for the industry you're in. Public- and client-facing jobs that require you to look professional, like accounting or business, tend to prefer a more formal style. However, creative industries, like graphic design or advertising, usually have more relaxed opinions about what is considered a professional dress code. These usually opt for smart casual or casual dress, which gives you an opportunity to showcase your personality a bit more. Below, I'll be taking you through these three styles, and how you can dress for success in any office.
Business Formal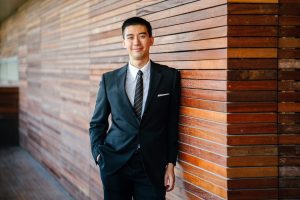 If you're entering into the world of finance or business, you should opt for a more formal outfit. A suit is a classic wardrobe staple that's perfect for a smart business dress code, but remember to invest in good tailoring for a sharp look that will certainly impress your boss. Try to stick to navy, black or grey hues for the office. Bright colours might showcase your vibrant personality, but they can give the impression that you won't take your role seriously.
Then, add a smart shirt in a pastel colour, like pale blue, pink or white, and accessorise with a smart tie in a matching colour — again, try to stay away from bold hues. Finish off your outfit with a pair of leather dress shoes, like brogues or loafers, and a matching belt to really bring your whole look together.
Business Casual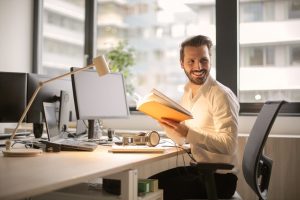 Most offices, schools and colleges opt for the smart casual, or business casual, approach to their dress code. For this one, you can
drop the formal suit and jacket and opt for a smart pair of trousers, like chinos or dress trousers, instead. You should still wear a smart shirt in the traditional colours, but you don't need to add a blazer or tie if you don't want to.
This dress code gives you a chance to put together a more relaxed style that is still smart enough for you to attend professional meetings. So, stick to leather dress shoes and a matching belt and don't forget to tuck your shirt in for a neat, business-like look.
Casual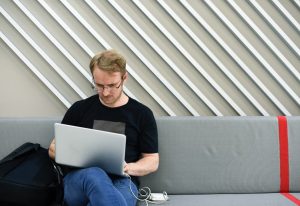 Casual dress codes are becoming increasingly more common in the workplace, especially in creative roles. These offices are usually happy with jeans and a polo or T-shirt, but you still want to make a good impression. Dressing too casually can put you in the wrong mindset to start working, so a plain shirt without large logos and prints and a pair of jeans can be a good start. You can switch your dress shoes for a pair of smart trainers but avoid anything too casual like flip flops.
Dressing smart for your new graduate role can really help you pave the way to success. By following the tips in this guide, you can look good and feel confident, no matter the dress code.