Research from young minds has concluded that between June and July, 80% of respondents aged between 15 and 25 agreed that the coronavirus pandemic had made their mental health worse. The pandemic has affected students and graduates in many ways, as it has everyone! It has completely turned their life on its head including the way they learn and measure success, university social life, jobs, financial security, and home life. It is already a stressful time but this past year has made an impact on graduates' mental health. Moreover, Mind has found that over half of employers would like to do more to improve staff wellbeing but don't feel they have the right training or guidance.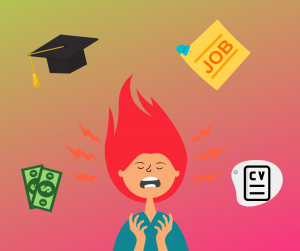 So, what is the purpose of this blog? Mental health is a topic I feel passionate about both through my personal experiences and those of my close family members, and therefore I chose to study mental health in the workplace for my dissertation. I conducted primary research and extensive reading on the topic and therefore give the following top tips to employers who want to support the mental wellbeing of their staff but don't know where to start.
Onboarding  
The onboarding process is crucial for new employees, especially students and graduates. You are going to want to get this right to ensure the correct support is given from the get-go. It can be incredibly daunting to a student or graduate joining a company especially if this is their first "real job". Take some time before your graduate starts to plan their first 2-4 weeks. Who is going to look after them during the induction period? Have you allocated time for them to meet their colleagues informally and are they involved in your new team member's induction? Get the essentials prepared, with access to the correct log-ins and passwords for databases, tools and machinery so that they can feel a part of the team right from the start.
Mental Health and Wellbeing Policy
A key recommendation to employers wanting to support their employee's mental health is to implement a robust mental health and wellbeing policy. There are plenty of free resources to help with this including a guide from St Johns Ambulance. This is a relatively low-cost option to organisations meaning it can be implemented irrespective of size.
Culture
Aim to foster an open and supportive culture where it is encouraged to talk about your mental health. This could be achieved through something as simple as putting up posters so that visually your employees are aware of mental health. You should also ensure that employees are having regular one to ones with managers to be able to discuss any issues they have.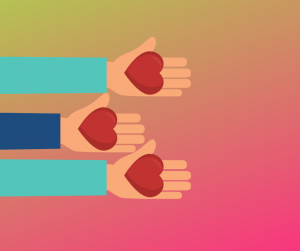 Overall, there are many benefits to looking after the mental wellbeing of your staff, including increased productivity and reduced levels of presenteeism and absenteeism. There is also a financial benefit, with research finding that there is a proposed return on investment of over £9 for every £1 spent. Hopefully these 3 relatively simple and cost-effective steps can give you a place to start for supporting your employee's mental health.