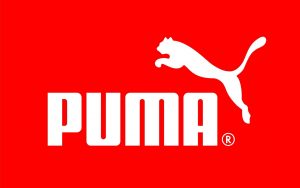 The brief
For the last five years Step has been organising and facilitating PUMA UK's annual sandwich placement programme as well as providing support on ad-hoc graduate positions. PUMA regularly recruit for a number of sandwich placement students in departments like Marketing, Merchandising, Business Analytics and IT.
How we delivered the programme
While PUMA is of course a large, world-renowned brand, their UK branch is actually a smaller organisation. With a brand like PUMA, applications can often number into the hundreds, PUMA therefore utilises Step to manage this process and cut down their workload.
While many applications come direct due to Step's long established reputation as the sole provider of PUMA placements, we do not just rely on this response, instead undertaking a process of approaching universities on a nationwide scale, making use of our strong connections within higher education. This involves approaching specific departments (often fashion and sports, two areas most often linked with PUMA), members of the faculty and getting involved in career events and talks.
To ensure a fair process and identify the right candidates Step goes through a rigorous screening process including a task and telephone interviews before a candidate is put forward for face-to-face interviews with PUMA.
Having built a reputation over the years for being the primary contact for student and graduate roles, we've found that applications have increased in volume and quality with close to 600 applications received in the last sandwich placement drive.
The outcome
Over the last five years we've placed over 20 students and graduates into roles at PUMA and our relationship with them continues to grow. We envision this year's PUMA sandwich programme to open in the next couple of months and another extremely busy recruitment phase is expected.