Rebecca is a Fine Art New Media graduate from the University of Southampton. She recently completed an internship in Social Media / Digital Marketing with Sea Island Coffee. 
---
When I was a teenager I was adamant I was going to be a Disneyland princess; singing, dancing and waving from the big floats, the whole shebang. Alas my voice is closer to Freddy Krueger than Beyoncé and even Barney the dinosaur can shake a move better than me. All was not lost however, I may not have been given the gift of song but I did discover that I can draw a thing or two, which led me to my love affair with modern art, film and my degree in Fine Art.
The problem is no one quite prepares you for that space after graduating. You've work hard and partied harder but then you are pushed out into the world where the gold star you achieved is not quite good enough. It seems most companies are looking for a superstar.
That's where Step came in. Today's job market is ruthless but Step is designed to help graduates, giving them an individual voice and matching them with relevant and rewarding placements. Step helps everyone to unlock that hidden superstar within them.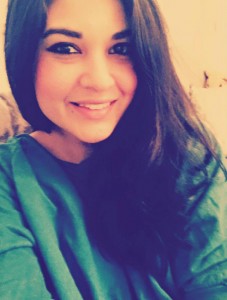 As a coffee enthusiast (i.e. the only thing that will get me out of bed in a morning) I was excited to start as a social media intern for Sea Island Coffee, a company all about the dark stuff. I didn't expect coffee to be so complex! Within days I became the ultimate coffee snob.
First days/weeks are always filled with the same emotions; in school I just wanted to fit in, in University I wanted to stand out and now I wanted to shine. Being a computer geek was finally becoming an advantage, I was able to transfer my blogging skills and use of social networks to the company, writing posts and updating channels. Three weeks in and I had quickly settled into Sea Island Coffee. I was in my element editing film footage, being lost in the world of moving image and writing posts about coffee and its origin. It was so wonderfully interesting, delicious and intriguing.
The truth is we can hold ourselves back, fear and doubt are our biggest enemies and graduating can be daunting but Step has helped to provide me with the opportunity I needed.
Years ago, moments before my maths GCSE I looked like Bambi lost in the woods, clutching notes and trying not to cry, someone told me, "you know more than you think you do". They were right; I passed. I have since carried this advice with me, a few months ago I would have never thought I could be doing the things I love for a career and transferring my skills to a professional environment.
At Sea Island Coffee I learnt more than I could have dreamed. I have learned so much not only about marketing and e-commerce but business techniques as well. My supervisor has been a very patient enthusiastic teacher and I have thoroughly enjoyed my experience. Thank you Step for the opportunity and I am very excited for what the future may hold.