Festus is a 2018 Marketing Management graduate from the University of Northampton. He is currently completing a Digital Marketing & Events Internship with UnLtd, a business which finds social entrepreneurs with bold solutions to today's challenges. Through funding and support, they help entrepreneurs to realise their potential and create lasting change.
After leaving university, I didn't initially intend on securing a full-time job, as I wanted to have flexibility. However, I really felt like I needed real, work-based, marketing experience. Digital would be even better, as I had a passion for social media and graphic design.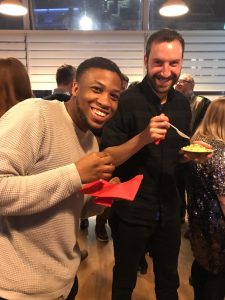 It was funny because I had to take time off from my internship to go to my graduation, which is just a testament to how quick the process was applying through Step.  I had tremendous support from Step, who kept me updated and guided which gave me the best possible chance of securing the internship.
It was only about a day after I discovered Step and applied, that I then was emailed with a potential interview providing I managed to make a few adjustments to my statement to suit the employer.
I was constantly informed about my progress even right after the interview. The team were very friendly, and the process was far less stressful because of it. I applied on Wednesday and had my interview at 9am on a Friday. I spent late Thursday researching anything and everything about UnLtd, including their social media, which I tend to spend a lot of time on anyway!
It was my first real interview, but I had some great advice from family and friends. I was nervous, but it clearly went well as I was offered an internship in Digital Marketing & Events the following Monday!
The tasks were relatively leisurely at first as I was being eased in the process. One of the first projects I can remember was writing up a SWOT Analysis of UnLtd's social media channels. I ended up treating it like an essay, as I had done often only a few months prior. The work culture was sort of a shock for me as I had no previous experience of the charity sector. Meetings are comfortable, relaxed and fun. Wearing a tie would raise a few eyebrows. Quite the opposite of the corporate mindset that my mind was trained to think of growing up.
The biggest challenge I've had to face is the adjustment to work. I've gone from chilling in a nice big student room with friends in a town of Northampton to waking up every morning to get to work on time in a robust, never-sleeping city.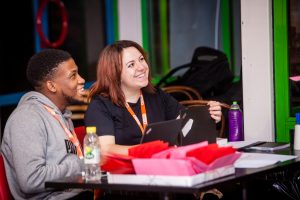 While I am back to living with family again, I've come back far more independent. So once the workload started to increase, I had to balance my time and plans to fit in with my new schedule.
I've had the opportunity to take short courses through universities and other external providers and this has helped me to improve my skills even further. The role has also provided me with opportunities to speak to people who are really passionate about social change. I get a great sense of value in my role at UnLtd – I'm able to express myself and apply not just what I learnt from my education but my own personal experiences and talents into the team.
It's since encouraged me to apply for and successfully become, a Spirit of 2012's Youth Advisory Panel member. YAP is made up of 10 young people across the UK who ensure young voices are woven into the fabric of our robust but exciting society.
I'm also happy that my internship will continue to the end of March after accepting an extension!