Why was Step Further started?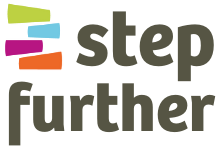 Many students are still confused about what to do after university, this can be worse for those without strong networks to advise them.  As a solution to this we have designed this program to guide students with practical support and genuine connection.
What is Step Further?
Step Further is an inclusive employability programme to guide all students towards their chosen career.  It gives students the opportunity to engage with industry professionals who can give them the confidence to set their own personal career goals.
What will you gain as a student?
A portfolio of employability resources and proof of attendance for your University CPD
1-2-1 Support
Employability Workshops
Ongoing Coaching
Mock Interviews
Signposting to relevant industry contacts
A free all expenses paid celebration event in June.
What will you gain as a mentor?
Develop Leadership and Management Skills
Improve communication
Change someone's world
Gain a new perspective
Applications for the 2021-2022 Programme have now closed.