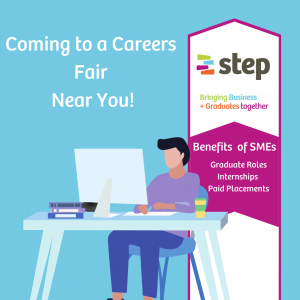 Although we cant meet you all in person, we are happy to announce that we will be attending the Careers Fairs listed below.
Some of these will include our Think Big Choose Small presentation which focuses on the benefits of Small and Medium sized Enterprises (SME's) and how to find them in your internship/placement and graduate job search.
Pop in and say "Hi" to find out more about what we do and how we can help find the right role for you.
List of Fairs