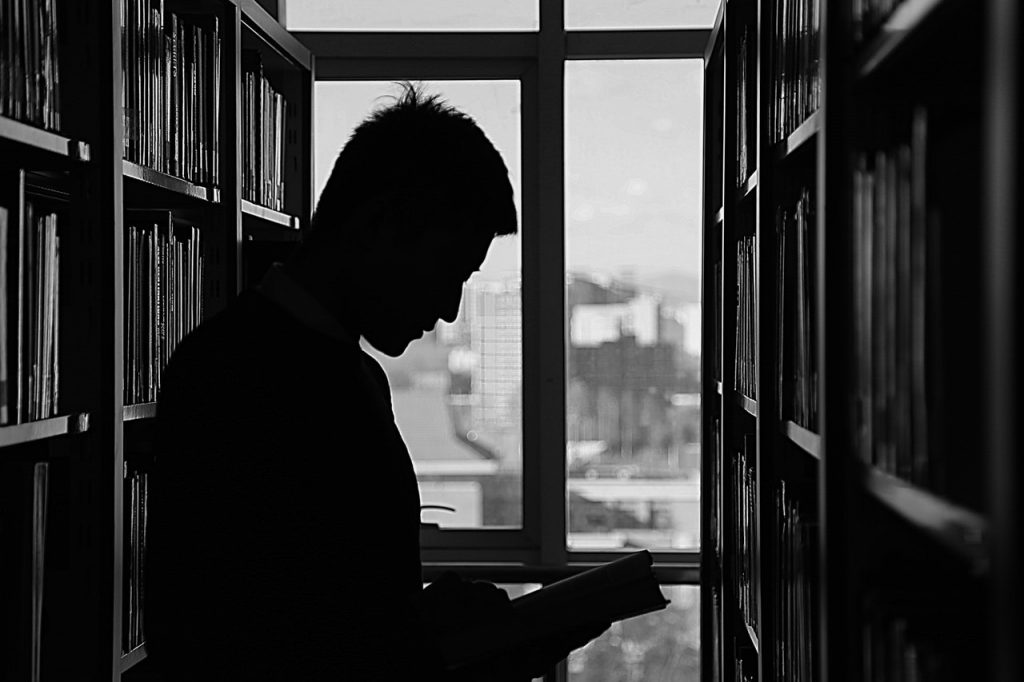 You may have been studying already for a year or two at university and now are required to study abroad as part of your course, or you've just decided that you're sick of home and you want a change of scenery. Whatever you choose, studying abroad can be an exciting but overwhelming experience. You want to make sure it goes as swimmingly as possible so here's my ultimate guide to help prepare for your time in different surroundings.
Obtaining your student visa
If you are looking to study outside of the EU you may be required to get a student visa. This allows you to legally study in the country of your choice. You may have heard some horror stories from your fellow international students back home about their UK visa application but now the shoes on the other foot. Although at times it can be overwhelming it doesn't have to be a difficult process. Just research the process that your country of study requires and take it step by step. It may be worth planning this well ahead, before you intend to leave, just in case there are any hiccups along the way.
Finding your accommodation
It can be daunting finding the right accommodation when studying abroad as you'll feel the pressure of making sure you have a place to live. If you're taking a gap year then there'll most likely be help at hand through the student services at your university. Alternatively, if you're deciding to go independently then you have the option of either sharing an apartment, dorm room or even staying with a local family.
Flight booking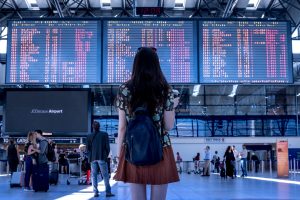 When travelling to study abroad you'll be in control of booking the flights to your chosen destination. Of course, you'll want to make the trip as cheap as possible so try to book it way in advance or book at off-peak times. There may also be some travel requirements when you fly so be sure to check up on these. Also be aware of airline charges for baggage or cancellations when you're booking the flight.
Making friends
There's no right answer for this as you're likely to bump into all kinds of people and personalities, so it'll just depend on the type of people you enjoy the company of. If you're benefiting from studying abroad through an internal university system then it's extremely likely you'll be grouped together with a friend's network that is within the same programme. They may be students you've never met before but knowing you go to the same university could brew a long-term friendship. Choosing to study independently, you'll be exposed to all kinds of people that you can create friendships with. Whether they're international or local, they'll be plenty of opportunities.
Being alone in a different country can be extremely overwhelming, but using resources like an international student's office and keeping an eye on events that may be happening around the university is a great way to help you connect with others. Alternatively, travel social networks are really useful. Just remember that there will be students in a similar situation to you so they'll be just as eager to make friends too.
Using Your Own Phone
Nowadays, a person's phone is one property they can't live without. It's a great way to stay connected with friends and is beneficial when you're in need of help. The fantastic point to note about phones is that there are many apps out there that cater for all life's experiences, including travelling and studying abroad. All you need to decide is whether to bring to bring your own personal phone that you have or buy a separate, cheaper one for your stay and purchase a local sim card. Then, you just need to top it up whenever you need it. Just remember that if you're choosing to bring your own phone make sure that you notify your network provider so you don't face unexpected charges whilst you use it.
Speaking the Language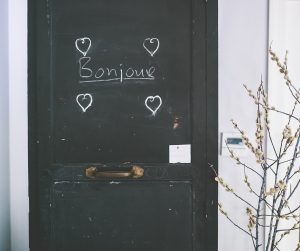 Although English is one of the most spoken languages in the world it's good to know the local languages too. For many students, this can be quite a challenge so planning to learn the language way in advance would be highly beneficial, even if it's the basics you teach yourself. There are many resources online and apps that you can download which will help learn the basics, and the majority are free. Here are a few you can refer to:
Duolingo
Babble
My Language Exchange
MindSnacks
Learning a new language is a great experience as it helps you come closer to the local culture and it is a useful way to make new friends from the area.
It's always intimidating going overseas and trying something different. Hopefully, this guide will help you with your experience when you choose to study abroad. There'll always be help available to you if you have any questions so just try to have fun and make the most of a once in a lifetime experience. All the best!
About the author
My name is Jennifer and I'm a Business and Management student based in Manchester. I'm currently in my 3rd year of University but during my 2nd year I had the opportunity to study abroad in Madrid, Spain. I took up a course similar to the one I currently study in the UK and have been grateful for the opportunity, taking in a different environment and culture. As well as this I've explored several countries with family and friends which has encouraged to travel more when I complete University.
You can follow Jennifer on Twitter @Jranking_