Yesterday Tamsin (Step Director) and I were invited to tea with the Speaker to welcome the 2018/19 cohort of interns to the Speaker's Parliamentary Placement Scheme, the eighth such cohort. It was fascinating to see the inner workings of Government, including the rich history of the Speakers House in the Palace of Westminster, and great to meet some of the key drivers behind the scheme.
Jennifer Crook, Head of Diversity and Inclusion at the House of Commons; Victoria Prentis, Member of Parliament; and the Right Honourable John Bercow, Speaker of House of Commons, all gave passionate speeches stressing the importance of the scheme, and reinforcing their commitment to it.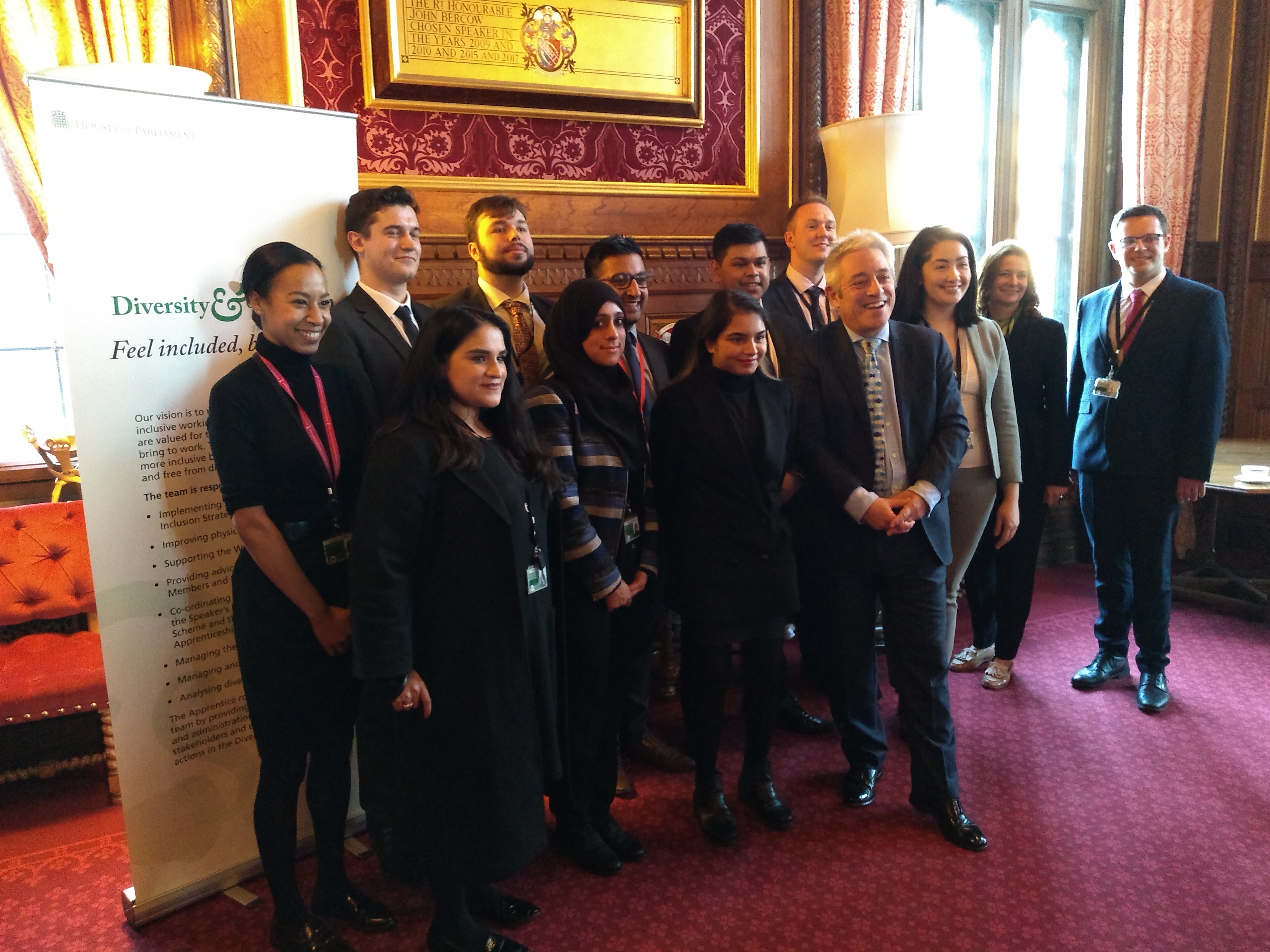 The scheme has gone a long way to addressing the fundamental barriers that hindered those who had ambitions to begin a career in Parliament, but perhaps did not have access to the traditional routes. Many Parliamentary internships were previously unpaid, making them unfeasible for many people from under-represented or underprivileged backgrounds, particularly those who were not already in London.
The current group has a diverse makeup, including in the home locations of the interns, for example, Portsmouth, Warrington and Glasgow.
We at Step are proud to have been able to play a key part in the recruitment process; we handled the 500 or so applications, and through our selection process created a shortlist of 25 of the best who were selected for interview – this was not easy, as there were many very strong applications.
Ultimately 12 were successful and have been in their internships for a couple of months now, and it was great to see that they have really grown into their roles; they have been given responsibility and support and are thriving.
The scheme offers valuable experience and development, and I have no doubt that the current interns will follow in the footsteps of previous cohorts and go on to have successful careers.