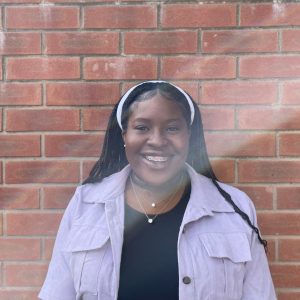 Ginika
and I'm a University Recruitment Executive
Hi, I'm Ginika, I'm from Nigeria and I am the University Recruitment Executive here at Step. My role is to provide support to all the University of Greenwich students on the MSc Food and Engineering courses. I provide employability training, deliver workshops, and mentor students on a 1-2-1 basis. Our main goal is to help to secure them jobs for their industrial practice placement period and ensure that they are all happy and fulfilled within their roles.
Alongside my role at Step, I am studying Business Management and Entrepreneurship at Nottingham Trent University. This placement is the right step in line with my passion to help students to find jobs, which boost the student's skills and passion for their chosen field.
I enjoy cooking, reading, swimming, watching animal videos and Netflix. I have been to several countries in about 3 continents and plan to explore more countries in other continents.
The piece of advice I would give would be, don't let your setbacks define you, use it as a steppingstone to achieve the goal you've set for yourself.