There are any number of reasons why you may be considering dropping out of university. You may be home sick after your first term, or perhaps you realize you want to be closer to a distant boyfriend or girlfriend. You could be struggling with mental health issues, or maybe you simply hate the area where your university is located or the courses you're enrolled in.
You get it – there are countless reasons justifying dropping out. However, before you actually take the final steps of unenrolling, you may want to think twice. There are several significant costs to dropping out that you need to be aware of. In this article, we discuss a handful of the most notable hidden costs.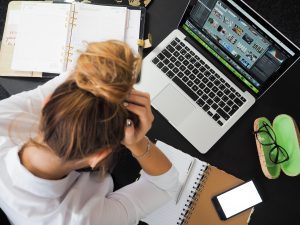 Liable For Full Year's Tuition Fees
Just because you decide to drop out does not mean you are free from having to pay tuition expenses. If you decide to drop out midway through a term, you will still have to pay tuition fees for the full term.
Worse yet, if you make the decision to drop out of university in your third term, you will nonetheless be required to pay tuition fees for the full year.
Generally there are no exceptions or loopholes to recoup your payments. That is why before you make any final decisions, you need to make sure to talk with your student finance company to clarify what will happen.
Housing & Accommodation
Similar to tuition fees, if you decide to drop out, you still may be liable for costs related to housing and accommodation. If you've signed a lease agreement, you will be liable for the balance due on the remainder of your contract. If you find another student to take over your contract, you may be able to avoid such costs, but that is far from assured.
Not to mention, in some instances, if you decide to remain in your current housing and you're no longer a student, you may have to pay council tax. While seemingly a small point, these costs can really add up.
Limited Future Student Loan Funds
If you do decide to ever re-enroll in university, your availability of student loans may be limited. Make sure to discuss potential future funding availability with your student finance company if you are considering this path.
And do take note that you can only get student loans for four years in total, so if your departure from university may affect your graduation timeline, keep this in mind as well.
CV Gaps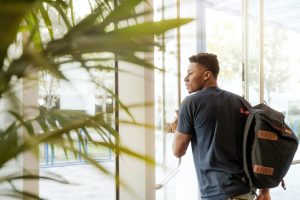 If you are applying for a job and an employer sees a long gap in your education history on your CV, or only partially completed courses, they may ask about this.
In this case, you better have a good answer, as no manager likes a quitter. If you have a perfectly plausible reason for dropping out, that is fine. Life does happen.
But if you are dropping out because you simply don't want to go any longer, this could hurt your chances for employment in the future.
Income Disparity
The last and quite possibly most important factor in deciding whether or out to drop out of university is income disparity. The stats say it all.
In England, those with a university degree earn an average annual salary of £36,000. In contrast, those with no university degree earn an average annual salary of £26,000 – a full £10,000 less.
And for reference, those with a graduate degree earn an average annual salary of £42,000 – an eye-popping £16,000 more than degree-less individuals.
These are of course averages, and there are many without a degree that earn more money than those with a university degree; however, the law averages always win out. You simply earn more with  university education than without.
Conclusion
It is not uncommon to want to drop out of university. In fact, every year 8.3% of students in the UK drop out of university for one reason or another. However, it is prudent to be aware of the costs of dropping out of university before making that call. From locked-in tuition fees, to housing costs, to loss of long term income, all financial signs point to sticking it out.