Our guest blog is written by James Haslam, a University of Portsmouth graduate with a 1st class degree in Product Design and Innovation. He took on a Product and Packaging Design Internship with Hing Designs who design, market and distribute a range of designer pet products. 
James is a runner-up winner of our Placed Candidate Blog Competition 2015.
---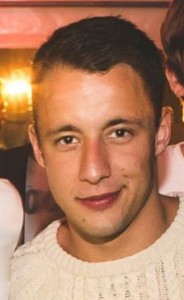 I graduated from the University of Portsmouth in 2014 with a 1st class honours degree in Product Design and Innovation(BSc). Afterwards, I was in the all too familiar position of being uncertain of which direction my future should take.  After some pondering I decided I wanted to go travelling (because of course that will help!) before I started settling down and focusing on my career. After saving for around 6 months (with 4 months to go before travelling) I began to panic about the fact I had a good degree but no experience in industry so I began to look for work experience and internships…
So I stumbled across Step's very helpful website. It was offering internships of varying lengths in a wide range of fields. I applied for two, a product and packaging internship and also a materials and manufacturing internship, both of which were paid! This is very rare for an internship!  The product and packaging design one was very close to where my brother was staying at the time so I thought that that would be ideal!
I wasn't expecting such a fast response from Step but I received a call from Katy a couple of days later saying that Hing Design wanted to interview me. Katy then skyped me to go over a few of the final details and to go through some of the paperwork that needed to be completed.
Several weeks later I had the interview and much to my delight, on the train journey home, Katy rang me to say that 'Hing would love to have you join their team!' I was elated!
To start with I was given several briefs and was allowed to really design what I wanted. The freedom was fantastic but I still needed the products to retain the Hing identity. In my 3 months there I designed concepts for a huge variety of pet products from dog toys to cat feeders. A few of my designs were selected for manufacture and I was fully involved in this process too. I produced the CAD (computer aided design) and technical drawings which were then sent off to a factory in India to be manufactured (very exciting!).
University is great but there are a lot of things that going to lectures (optional) cannot teach you about. It's all very well having a fantastically designed product but if enough people won't buy it or the initial investment required for manufacturing it is too high, then it just isn't feasible.  This internship taught me a lot about the real life challenges when launching a new product.
Step offered the perfect platform for me to propel myself into the workplace and get the valuable work experience I needed in the field I wanted to work in, while supporting me along the way.
I would like to express my gratitude towards Step and Hing Designs for their help and support and for giving me this opportunity, I can't recommend using Step enough.