If you're doing an internship this summer you may feel reimbursement of travel expenses and a thank you card aren't enough. It's hard work making a good impression and when you're asked to stay on late to help out with a marketing campaign, how can you say no?
In recent years there have been calls to change the law so that businesses would be required to pay all interns. The law has remained the same though.
The case for the current system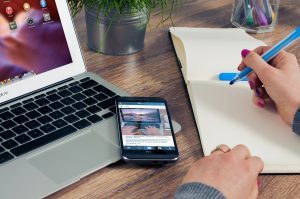 The law does protect interns. It differentiates between workers who are entitled to the national minimum wage and others who come outside the definition of worker.
A worker is a person who provides work or services personally and is not in business themselves. Interns who have an obligation to provide work or services personally would therefore usually be protected. If the business is giving the intern set tasks, which the intern is obliged to carry out, the intern will probably be a worker and must normally be paid the national minimum wage or national living wage. One of the exceptions to minimum wage entitlement is work experience placements not exceeding one year undertaken by students as part of a UK-based higher education or further education course.
By contrast, those interns who have looser arrangements with the organisation and don't carry out set tasks but shadow people could fall outside protection.
Forcing companies to pay interns may put businesses off offering internships, too. This could, potentially, reduce the number of internships on offer.
The case for changing the law
It's only fair to require all organisations to pay interns as there is a real risk of exploitation. Interns need opportunities to kick-start their careers and are vulnerable to unscrupulous employers.
The current system also favours the privileged. Those who are supported, perhaps lucky enough to be funded by mum and dad, are much more likely to be able to do unpaid internships than those less well off. The problem is particularly prevalent in some popular sectors, such as fashion, media and financial services, where internships aren't accessible to everyone. Social mobility and equal access to opportunities are vital for our society. Paying interns would level the playing field.
If all interns were paid it would open up the pool of talent for businesses, too, and increase diversity
Which case trumps?
The arguments in favour of the current system don't really stack up.
There is no evidence which has come to light suggesting that if businesses had to pay interns a minimum wage there would be a significant drop in available internships. A previous YouGov poll published by Intern Aware suggested that a four week limited period for unpaid internships would not mean reductions in internships. According to the poll, 62% of businesses indicated that it would make no difference to the number of interns that they recruit.
Interns are trying to get a foot on the ladder in their chosen industries and are likely to do their utmost to set themselves apart from their peers. When businesses flout the law interns are unlikely to seek redress and pursue employment claims so early in their careers.  If businesses had to pay interns, as a matter of course, the risk of exploitation would at least be reduced.
Is change likely?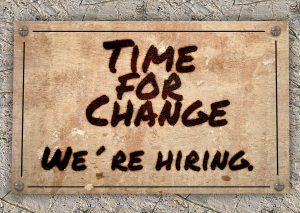 The Government is presently carrying out a general review of working practices. It's unlikely though that unpaid internships will be banned outright as this was not something that was proposed in an earlier review (Good Work: The Taylor review of modern working practices). Perhaps the most we can expect is tougher enforcement measures will be introduced to tackle firms that break the law.
However, irrespective of the legal position, it makes sense to pay your interns.
After all surely, morally and ethically, it's right to pay people for fair work? Also, why narrow your pool of selection?
Matt Gingell (www.mattgingell.com) is a specialist employment lawyer based in London. Matt advises businesses and employees on all employment law issues including matters such as pay, discrimination and unfair dismissal.