University students are often a target of theft for a variety of reasons. They tend to
have a lot of valuable items with them, including laptops, smartphones, and
textbooks. Many students live in off-campus housing that may not be as secure as
on-campus accommodation.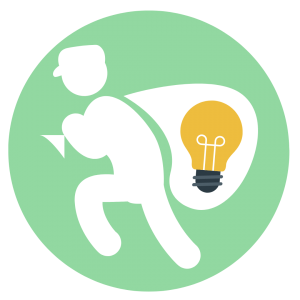 When on campus, university students are often busy and may not be paying attention to their belongings, making it easy for someone to snatch something and make a getaway. And when they're not on campus, they may leave their belongings for long periods of time – during the summer holidays, for example.
Fortunately, there are a few things that students can do to protect themselves from theft. By taking these simple precautions, university students can help to reduce their risk of becoming victims of theft. They include:
1. Lock all windows and doors before leaving
University students are often busy with classes, extracurricular activities, and
socialising. As a result, they may not always remember to lock all of the windows
and doors before leaving their room or apartment. However, taking a few moments to
ensure that all entry points are secure can help to prevent break-ins and other
crimes.
Depending on what type of student accommodation you're living in, student security
will vary. Accommodation provided by universities tend to have locks on each door
and on each apartment or floor, but private student housing may have a less secure
set-up. You may also want to invest in a good quality lock for your bedroom door.
2. Don't leave any valuable items lying around in plain sight
It is also important to make sure that valuables are not left in plain sight at home. If
possible, university students should keep their belongings in a locked closet or
drawer. If you're going to be away for a long period of time, consider taking your
valuables with you too.
If you're on campus, it can be tempting to leave your laptop or phone on your desk
when you head to the library or go to grab a coffee, but it's important to remember
that university campuses are public places. This means that anyone can walk by and
see your valuable items lying around.
If you don't want to risk having your belongings stolen, it's best to keep them with
you or with someone you trust. If you do need to leave valuables out in the open, try
to choose a spot that is hidden from view or within sight of a security camera.
3. Tell your roommates where you'll be and when you'll be back
It's always a good idea to let your roommates know where you'll be and when you'll
be back, especially if you're going to be gone for a while. That way, they won't worry
if they don't see you around and they'll know when to expect you back. They can
also put your things in a safe place if you've forgotten.
Keeping in touch is also a good way to stay safe. If something happens and you're
not able to get in touch with your roommates, at least they'll know where you were
last seen and they can start looking for you. In short, it's just a good habit to get into,
even when you're new at university and making friends. It can really come in handy
in case of an emergency.