Tips for International Students from an International Graduate!
You have been accepted to a university in the UK, your visa has been granted and you are ready to start your student life in the UK. Now what? Planning is always a good start to settling in and to get the best out of university life.
Weather
British weather could be different from what you are used to and you can prepare yourself before you come to the UK. The academic year starts in September with the winter only months away, so pack some winter clothes like jackets, scarves and gloves. It would be wise to invest in an umbrella!
Accommodation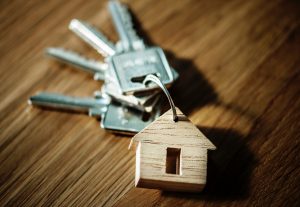 This is one of the most important things and should really be done before you arrive. Universities generally have halls of residence and there are private student accommodations that you can consider. Some universities provide hall of residence for specifically international students. There are cases where students come before finding a place for themselves for various reasons. Don't worry if you are unsure on how to go by it as your university will be happy to help you find a place to stay.
You can read this guide to settling in a student house https://www.step.org.uk/?p=16251&preview=true
Making friends
When you move into a house or flat, you will meet your mates that you will be spending the year with but there will be other opportunities to make more friends. Universities in the UK host a Fresher's week as a welcome event for students and to help them adjust. You will get to meet a lot of people during this week and probably meet other international students like you. You can join a sports club or a society that interests you.
The students like having night outs and while it is fun, it will not be fun partying until 3 am and to wake up for a 9 am lecture. So, be wise!
Student Bank Account
Banks offer students no-interest overdrafts that will allow you some flexibility with your money and some even come with incentives like 16-25 railcard, national express coach card, NUS extra which will help you save a decent amount of money. For example, Santander offers a 4-year 16-25 railcard when you open a student account with them. Most banks ask for one or two forms of photo ID, proof of address and a UCAS offer letter or a letter from your university.
Transport
Once you have registered as a student in the UK, you can be eligible for various students' discounts on travel or shopping. You can apply for a 16-25 railcard and get a third off rail travel. To be eligible for this, you need to be 16-25 years old and you will need a valid debit or credit card, an international passport and a passport style photo.
Coach services like national express and Megabus offer cheap travel fares to cities.
About the author: Alisha recently completed her degree at Derby University. She had moved to the UK from Nepal to complete her further education before starting education.