This blog post was contributed by Will Potterton of leavershoodiescompany.co.uk.
Employment in 2018
The House of Commons Youth Unemployment Statistics Briefing Paper, released on 21 March 2018 illustrates that the unemployment rate in relation to the age of people leaving college or university (18 to 24-year olds) has decreased by 0.6% in the year from November 2017-January 2018. During the same period, there were 411,000 unemployed 18 to 24-year olds, whilst 3.5 million were employed.
This positive outlook is echoed by a study from not-for-profit member organisation the Institute of Student Employers, which says that there will be a 11% rise in graduate vacancies in 2018.
With the employment market looking strong, students leaving college or university this year should find it easier to get a job.  However, just because there may be more opportunities, doesn't mean that employers won't be just as picky when choosing which leavers to actually offer employment to in 2018.  This is why it's important for those looking for jobs to be aware of where to target their search and the different ways of applying for jobs.
Where to look for jobs after college or university
First of all, a word of advice.  When looking for your first job after leaving college or university, do not expect to walk straight into your dream job.  This doesn't mean you should feel discouraged from aiming for your dream job – but be realistic.  Whilst you may have the knowledge, skills and passion that make you the perfect person for your dream job, you do not yet have the experience.
So – let's look at how to get the all-important experience you need.  Here's where to start:
Careers advisors
Your college or university is likely to have a careers advisor or at the very least, be able to put you in touch with one.  They will be able to help you decide what type of job to apply for and point you in the right direction to companies that may have vacancies or graduate schemes available.
Similarly, they will be aware of any careers days that are being arranged internally at your college or university, as well as any careers fairs that are due to take place nearby.
Your online presence
Professionalise your email address
Using an email address like Cutiepie96@gmail or Davethebest94@hotmail is not a professional way to present yourself in any kind of communication with a potential employer.  Try setting up an email address that uses your full name only.
Detox your social media profiles
Employers are likely to look you up online before they invite you in for an interview.  Even just Googling your name could bring up pictures that either you or your friends have posted and tagged on social media platforms.  Make sure that anything an employer can find is something that you wouldn't mind them seeing.
Applying for jobs
Use job websites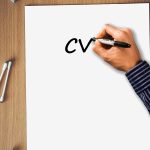 Create a professional profile on job search websites.  Specify the types of jobs you're looking for (temporary, permanent, part-time, full-time) as well as the locations you're able to travel to.
Before uploading your CV, take a look at the types of jobs you think you could apply for.  If lots of graduate jobs say that they're looking for someone with a particular trait or skill, make sure you include this where relevant, in your CV.
Tailor your job applications
When you apply for a job, always tailor your application.  If you send off the same CV and covering letter for jobs with different requirements, you're not going to look like an ideal candidate for most, if any of them.  Make it as easy as possible for an employer to see that you tick their boxes.
Register with recruitment agencies
Recruitment agents find candidates for employers looking to fill a vacancy.  They often have a specialist area or industry and work with a range of employers to recruit candidates for roles of varied seniority.  Being one of an agent's available candidates makes you automatically more likely to be considered for roles that suit your levels of education, skill and experience.
Look for graduate schemes
Graduate schemes are programmes combining work with training.  They can often include the completion of a professional qualification, alongside getting paid for carrying out work. In many instances, a graduate will be offered a permanent job for which they have been specifically trained at the end of their graduate scheme.
Apply to the companies you want to work for
Once you've found a great looking company that takes on college or university graduates, check for vacancies.  When applying, take your time writing a tailored application, including how you came across the vacancy through researching the company as a place you would love to work at.  If there aren't any current vacancies, try sending a speculative application.
Using social media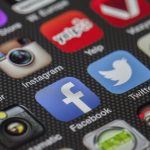 An article by The Undercover Recruiter states that in 2016 globally, 84% of companies were recruiting via social media.  This means that they're advertising their vacancies to specific markets using platforms such as Facebook, Instagram and LinkedIn.
To increase your chances of being able to see job posts on social media, follow the companies that you're interested in working for.
Work for yourself
Give freelancing a go
If you're struggling to find a job but know that you have skills that could make you money, then try your hand at freelancing or becoming a sole trader.  Websites to take a look at include Freelancer and People Per Hour.
About the author
Will Potterton is from leavershoodiescompany.co.uk, a company which provides hoodies to the teachers and parents of school leavers, as well as directly to the students themselves. Leavers Hoodies Company was founded in 2005 and today the company supplies hoodies for students at hundreds of educational establishments up and down the UK.  Working with so many schools, colleges and universities Will remains up to date with educational factors, particularly those concerning leavers and several of his advice articles have been published in educational magazines such as Primary Times (Leicestershire) and Independent Education Today.