'Graduates won't want to come and work for us, and we don't have the time to train them'
These are a couple of common misconceptions that we come across regularly here at Step, mainly when speaking with some of the smaller sized businesses who have yet to buy into the many benefits that hiring a graduate can bring; often they are in the more traditional industries, and taking on a graduate involves a perceived change in culture.
A reason often given is the feeling that graduates will be lacking in experience and need to be part of a grand scheme where they are constantly supervised by a dedicated mentor, and pop out of the other end polished and ready for work.
Not true.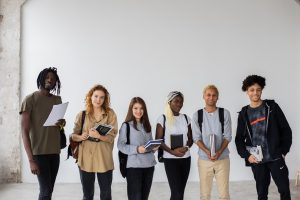 Most of the students and graduates we work with have already cut their teeth in a working environment, whether through part-time work whilst studying, an internship, or even a year-long sandwich placement. Yes, they will be continuing to learn, but will be able to contribute from day one.
Many graduates will want to go on to join a blue chip employer, and take part in a structured graduate training programme, but that still leaves many who don't.
The employers we work with are mainly small to medium in size, with limited numbers in the workforce; they don't have the luxury of planning ahead to when they take someone on, and often the roles are unique to their business, encompassing a wide variety of duties and responsibilities. Many of these opportunities can be ideal for a graduate, something they can really make their own.
Similarly, we often hear that graduates will want to move on too soon after becoming frustrated if they are not immediately promoted, or can't see a clearly defined promotion path: many will have such ambitions, and will realise them in due course (a lot of our former students and graduates are now at Director level). However, this is not always the case, many graduates are happy to contribute where they can without any pressing ambitions to be promoted – and a key part of our service is in matching the right candidates with the right employer
The opportunity does not need to have graduate in the title, nor does it have to be ring-fenced for graduates only.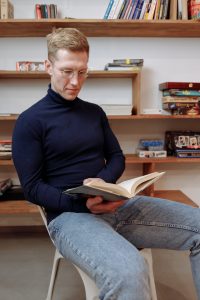 Some examples of roles we have placed graduates in when applications were also open to non-graduates include: accounts / finance assistant; sales and support roles; administration support; customer service; HR coordinator and many more.
While some degree types lend themselves more naturally to specific roles, that is not always the case; whilst it is nice to have something vocational, many graduates will not have the opportunity – often they embark on a degree that they have chosen whilst at school, perhaps something they have a passion for, but where actual industry jobs are limited. Or having studied it in more depth, they may realise their ambitions or skills lie elsewhere.
These graduates will still have picked up a lot of skills while completing the degree, and again they are well worth considering for many roles – particularly for businesses in geographical areas where there are fewer graduate calibre candidates.
So, next time you have an opportunity please consider whether it may be suitable for a graduate; by doing so you can widen the pool of candidates, potentially including a valued team member who would not have been considered otherwise.