If you're starting university in 2022 or you're simply considering whether this is something you want to do in the future, you might be concerned about the impact Covid-19 has had on university life. 
The best-case scenario is that by the time you start, things will have returned to pre-pandemic normality – but this cannot be guaranteed.Therefore, it's a good idea to prepare yourself for the current situation, so you don't find yourself feeling disappointed, stressed or confused when you arrive. 
So to help you out, we're going to take a look at how university life has changed over the last two years and what you can expect when you attend. 
Online lectures and blended learning styles have been adopted
One of the biggest changes at the height of the pandemic was that universities closed, and lectures had to be conducted virtually, with videos and materials shared online.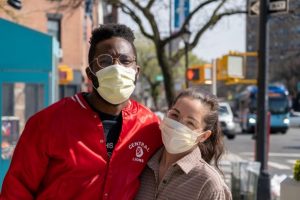 Since then, a lot has changed, and universities have been able to reopen, with groups now allowed to gather indoors again.
However, with the risk of Covid-19 still present, lots of universities are continuing to conduct more lessons online and blend this with occasional in-person meetings, perhaps of smaller groups. 
So, it's a good idea to do some research into how your chosen university is choosing to operate and whether there is the option to continue studying remotely if you're concerned about your health. This is particularly true if you are someone vulnerable that needs to take extra precautions. 
There are still plenty of Covid-19 prevention measures in place
Just because we are learning to live with Covid-19, this doesn't mean that we are out of the woods yet. As such, lots of universities will still have extra health and safety measures in place. 
This might mean hand sanitising stations around campus, including the entrance to lecture halls. This might also include social distanced seating, extra cleaning in shared spaces like the library, and possibly even asking students to continue to wear masks if they can. 
Although regular Covid-19 testing and self-isolation are no longer required by law, students will be encouraged to stay at home and take a test should they feel unwell and exhibit any symptoms.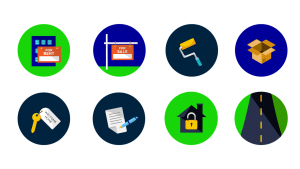 More often than not, a large percentage of students would choose to move out when they went to university, living in halls or nearby housing. This was even true for people who studied quite near to their homes. 
However, with lots of classes still being held remotely, plenty of students have now opted to stay at home full time, studying from their bedroom rather than spending money on accommodation nearer their campus. 
Not only this, but with some concern about the cleanliness and closeness of halls, being at home can feel more comforting and safe. 
Of course, there are still plenty of people choosing to pack up their belongings and move to university, so if you want to do that, you certainly won't be lonely. That said, it's something you should definitely consider before signing up for halls or student accommodation. 
There is an increased level of support for those struggling
It's easy to see how the pandemic could have negatively impacted the mental well-being of a lot of people. Not to mention the financial aspects of the crisis.
Unfortunately, this has led to an increased level of depression and anxiety amongst younger people, particularly university students. 
The good news is this has also led universities to get some extra support systems in place to help those who might be struggling, be that physically, mentally or financially. 
This means that if at any time during your studies you find yourself feeling concerned, be that about online learning, having to meet face-to-face or because you've fallen ill and had to isolate, there will be help at hand to get you through it.  
This also applies to your time before starting university; you can reach out to ask any questions about your new adventure before your first term. 
Socialising might look a little bit different
Though there is currently no legislation in place to stop people socialising, going out, meeting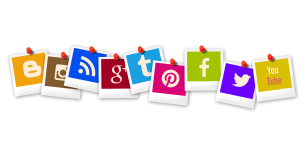 indoors or anything else, don't be surprised if things are still a little calmer on the social front. 
What used to be a busy fresher's week is likely to be replaced with more virtual options, and some universities will choose to hold events outdoors or in smaller numbers.
This might also extend to bars or pubs on campus; these could either be closed or operating at a lower capacity. Additional health and safety measures might also be in place. 
Of course, all of this might change over time as we learn to live with Covid-19, but with the virus still spreading, it's important to still be cautious, and lots of universities will take this into account. 
That's not to say that your time at university won't still be fun! Pubs, bars, restaurants, etc., are once again operating as they should, so there are still plenty of opportunities to go out and spend time with your new friends. 
Students will receive more care and attention than ever before
Finally, though it seems crazy to think, especially given that lots of lessons will continue to be conducted online, students could actually get more support and better resources than ever before. 
This is because universities and lecturers have quickly learnt the value of videos and online resources, so they are more likely to share these with students early on, giving them a bank of learning materials they can access at any time. 
What's more, though in-person meetings with lecturers might be less frequent, lecturers will be more focused on careful interaction with their students to ensure that they understand all the concepts being taught and to ensure they aren't facing any issues. 
This could actually lead to more meaningful educational experiences and, overall, a better standard of learning that leads to better grades.