Cameron is a Communications Coordinator / Marketing Assistant at Broker Direct Plc. Back in 2016, Cameron completed a 3-month Business and Marketing internship at GGM Groundscare.
We recently caught up with Cameron to see how his career had progressed following his internship.
Cameron graduated from university in 2016, after studying Football Business and Marketing at UCFB and was eager to embark on a marketing career.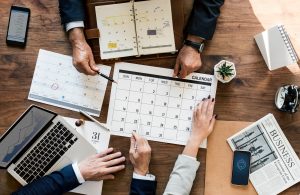 "I'd always wanted to get into Marketing, ever since creating a website in high school and starting my own design business. In all honesty, I didn't plan on doing an internship after university. I stumbled across the role rather than seeking it out. However, after liaising with the team at Step I realised how positive of an opportunity it was!"
Cameron's Internship with GGM Groundscare provided him with vital skills and experience he would need to boost his career and was very complimentary of the internship.
"I really enjoyed the internship at GGM, but at the same time, it was a big reality check! I had to quickly adapt to the world of work, and there was a lot to learn – even just the office environment was new and different to me."
"I'd say I quickly learned important workplace skills which serve me well today, like thinking outside the box and how to plan and present efficiently."
In his current position at Broker Direct Plc, Cameron is involved in the sourcing and curation of content for social media, along with some design work and supporting the development of the new website. Broker Direct frequently work alongside the RAC and Cameron was very proud to have his artwork endorsed by them.
"My role is very varied, I'm involved with both online, social media-based marketing and offline marketing. I am also expected to attend many exhibitions for the company, it's really interesting work."
For future prospective interns, Cameron had a few words of advice.
"Don't be afraid to get stuck in. Internships offer invaluable experience and work as a stepping stone so that you can learn how to function in a professional environment, something most people will underestimate. Getting that experience can be of substantial advantage."