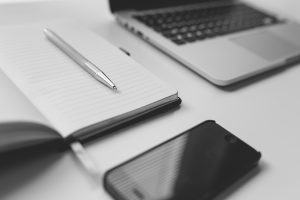 Copywriting is an attractive career choice for recent graduates: it's flexible, fast-paced, and it gives you a chance to learn about a variety of businesses. But for many students or recent graduates, it's not always clear what exactly copywriting involves or how to get into it. This article is here to help! Here we will share three reasons why you might consider copywriting, and three top tips to help you get started.
Why copywriting? #1: Working with a variety of clients
As a copywriter you will likely work with a range of clients, from major publications to exciting start-ups, and you might find yourself writing anything from full articles to Instagram posts.
Liaising with such a variety of different institutions and companies can be exciting, with no one day quite like another.
Of course, many copywriters also specialise in an industry, sector, or type of media or publication, but for many, this variety is what makes copywriting so fulfilling a career.
Why copywriting? #2: Honing your writing skills
If your studies have given you experience writing essays, you will take pride in your ability to express ideas clearly and persuasively. This is the basis of good copywriting.
For many copywriters, the love of writing is a major draw to the career and writing for different audiences in a range of tones and styles will really give your writing ability a workout.
Why copywriting? #3: Flexible working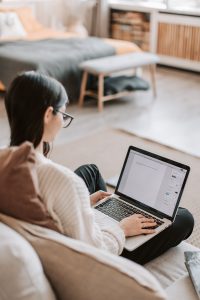 One of the key attractions of copywriting is the flexibility of the career. If, like many copywriters, you eventually work freelance, you can work to your own schedule and take on as many clients as you like. This allows you the freedom and satisfaction of managing your own workload.
Turnaround times are often very quick – more on this below – but you are free to work the hours you want. This is attractive to many copywriters, who enjoy the flexibility it allows.
So now we've piqued your interest in copywriting as an exciting and satisfying career, how do you get started on it? Here we will share our best advice for what employers look for in potential copywriters as well as how to demonstrate these skills
Copywriters want to see versatility in your writing so build a varied portfolio
Copywriting requires many skills that are different from academic writing. For instance, you will need to write to a "house style": the tone and style that each publication and company will set out, tailored to the needs of its readers or users.
Another way that copywriting differs from other kinds of writing is that it is often done to a brief. Your client will give you a brief, setting out just what to include within your piece, and you must write according to it.
Writing 'to brief' and in a house style can both be tricky if you haven't done it before, so the best solution is to practice.
Many publications and companies will be open to working with you as a freelance copywriter, particularly local start-ups or magazines accepting submissions. Often these pieces will not be paid, but their value in giving you some practice at copywriting and helping you to build up a portfolio to accompany your CV will make them more than worth it.
Copywriting agencies want you to have know-how on HTML and SEO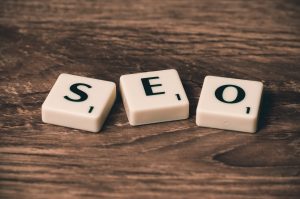 As a copywriter, a lot of your work will be for online publications, blogs, or other website content. It will be useful, therefore, to demonstrate an understanding of what makes online content effective: that is, search engine optimisation (SEO).
SEO refers to the ways that content can be made more easily seen and highlighted by search engines, and therefore more easily accessible to online readers. Knowing how to produce a piece of writing that will rank highly on Google will make your work more valuable to clients, and will make you more sought-after as a copywriter.
In addition, having a working knowledge of HTML can be extremely valuable for digital copywriting, as it will allow you follow format briefs as well as copy briefs.
Doing some research on the technical aspects of digital copywriting will make you stand out from the crowd. You can use any number of online guides as well as books that can give you valuable information.
Copywriters need to be able to take feedback with a thick skin
You've written an excellent piece of copy, hitting all the points of your brief, and tailoring it carefully to the house style – but it gets rejected. This is unfortunately a common occurrence for copywriters, as clients often reject a piece of writing for reasons that, to you, may seem minor.
However, it is important not to feel too despondent. Incorporating your clients' feedback and editing or rewriting parts of your work to better meet their needs is a crucial part of copywriting. As a copywriter you need to demonstrate the resilience to take criticism on board with good grace.
Again, this is something that can only come through practice, but it is likely that in your studies you have developed some of these skills already: think about any difficult feedback you have been given on your writing before, and how you took this on board and, crucially, used it to improve your work. This experience will be invaluable in developing your career as a copywriter.
Copywriting is an exciting and fulfilling career, which many graduates find fits their career needs and goals perfectly. Putting this advice into practice will help you sharpen up the necessary skills in your toolbox, and to build up a convincing portfolio, that will really help you to stand out from the crowd as an aspiring copywriter. Good luck!
Oli Graham is the Marketing Manager at copywriting agency RightlyWritten