If you have clicked on this blog, you may be considering taking on a student or graduate. That's great because we don't need to convince you about what a rich source of talent graduates are. We have recently conducted a piece of research into the graduate recruitment market and have summarised our findings and what this means for you as employers. This can help to ensure that you support your students and get the best out of them.
Work Readiness and Skills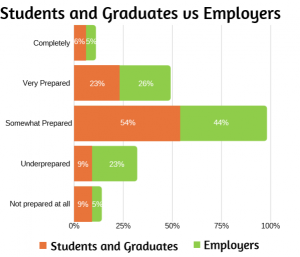 We found a huge disconnect between graduates and employers in the amount of time it takes to get up to speed in a new role. 76% of graduate respondents felt they would be up to speed and matching colleagues' contributions within 2 months. This was not reflected by employers with 72% believing it would take more than 3 months. This means that whilst new graduates feel confident about their contributions in the workplace relatively quickly, employers take a bit longer to value the contributions being made.
We also asked students and graduates what they felt was the most valuable skill they brought to their organisation. The most valuable skills identified by both employers and students were personal traits such as passion, enthusiasm, confidence and work ethic. When asking what skill was missing, graduates felt their business/office skills were lacking. This included skills such as professional communication, multi-tasking and email etiquette. Employers be kind to students and graduates; this may be the first time they have spoken professionally to clients or have had to manage a large inflow of emails. Experience was identified by employers as the most valuable skill that graduates were lacking. Employers you can be the one to offer this experience to students and graduates through a paid internship or a sandwich placement?
Salary
With reports from the Institute of Student Employers quoting the average starting salary for graduates in 2019 at £29,000 we wanted to see if this was the reality for all new graduates. We asked students what their expectations were before they started looking for work and then asked employers what they actually paid their new graduates. 64% of employers pay their graduates £21,000 or less whilst the average salary bracket which graduates expect is £21-25,000. Only 13% of employers pay their graduates at the level indicated by the ISE as the average graduate salary. Both students and employers believed that graduate salaries are falsely inflated in the media. Some employers may be put off bringing in entry level graduates because the perception is that they may be too expensive. However, our findings are that salary expectations are more realistic than the media may have you believe.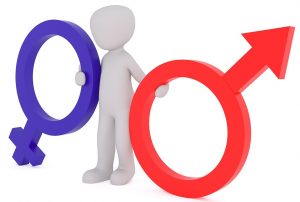 When looking at salary expectations compared to gender, we found that females expect to earn less than males. With the gender pay gap now widely acknowledged and on the agenda, it was disappointing to see female salary expectations so far behind males. We all need to be aware of this and ensure we are doing everything we can to promote equivalence.
Size of Business

We were interested to see how much the size of business influenced graduates' career choices and we found that only 18% of respondents felt that this hugely impacted their choice. When looking through the comments it seemed that the chance to develop, grow and use their skills was more influential when looking at graduates' career options. Some respondents felt that they would prefer to work within a smaller business as they felt they could make a real difference. This is positive for smaller employers as it shows that size of business is not a significant factor for graduates and by offering project-based internships or placements you can reap the rewards of this enthusiasm.
Social media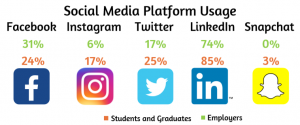 LinkedIn was the most popular social media channel identified by both employers (74%) and graduates (85%). However, none of the employers believed any social media platform was very effective and 18% thought it was not effective at all. This may suggest that although it is important to have a presence on social media, it cannot be relied upon for your recruitment attraction strategy. 
Universities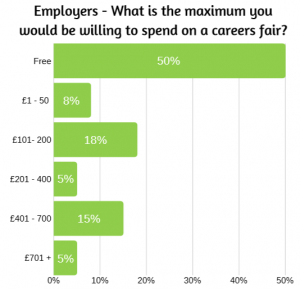 Although most universities offer a free or discounted price for smaller businesses some can charge between £300 – £700. We wanted to understand whether these charges were putting off smaller, lesser known employers, and in doing so, limiting graduates' exposure to the options available to them. 50% of employers thought careers fairs should be free to access and only a quarter were prepared to pay over £200. At Step we tour university careers fairs in the Autumn and Spring terms, spreading the positive message of lesser known businesses. This generates registrations all year round meaning that our database is already full of potential applicants looking for opportunities with smaller businesses.
If you need any help with your graduate recruitment strategy, get in touch with Step now.
Download the full report for free here