Bogdan is a 2015 University of Brighton, International Events Management Masters graduate with a background in Journalism, Media and Cultural Studies. He has recently completed an Events Management Graduate Internship at a science and engineering industry body who are keen to create a community of geoscientists for networking and sharing ideas.
Bogdan has always shown a passion for planning and organising events ranging from music festivals and drama shows to charity events, small exhibitions and academic fairs. Naturally, the Events Management Internship interested him. Although he had some previous experience, he was eager to start his first graduate role in events management and learn more about the company he was hoping to work with.
"The application and interview process was extremely straight-forward, Step were very helpful in making sure the interview went well." As a result, Bogdan shortly started his Events Management Internship role. He soon found himself getting stuck in with organising large-scale exhibitions alongside his manager. Bogdan got involved in planning, sales, marketing and liaison with suppliers, exhibitors and visitors.
Throughout his time as an intern, he touched on all aspects of Events Management from planning, to strategy and marketing, "I was doing something different each day".
Due to the downturn in the oil and gas industry, creating events on a smaller budget was sometimes challenging however through negotiating prices with suppliers, they managed to keep operating costs at the same level, softening the blow.
Bogdan and his team remained positive despite the situation and actually saw it as an opportunity to add new features to the event. "We expanded the conference with 2 new topic-focussed areas, a free area for students to present their industry-related research, as well as a brand new area for independent consultants to present their work".
Bogdan was also part of the implementation of a new registration platform which saved the company a significant amount of money. By researching all available options, he and his team decided to manage registration themselves on their website. "I learned some basic back-end web admin and following that it was really just a case of keeping track of registrations, responding to queries, and closer to the date of the event, mailing visitor passes and making sure things ran smoothly on the day."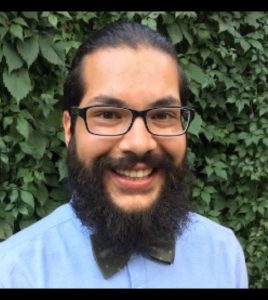 By getting involved in major decisions in the company, Bogdan consequently feels like he can approach any events management business in the future with confidence. He has kept a good relationship with the company and is extremely grateful for the experience they gave him.
"It was quite a long process with quite a few challenges but the outcome (not only in terms of money saving) was great."
Bogdan's time in the internship confirmed his passion for Events Management and he is still successfully working in the industry.