Steph is a recent Chemistry with Biomedicine graduate from King's College London. She has recently completed an events management internship with PESGB – The Petroleum Exploration Society of Great Britain. She has since been taken on permanently as an Events Officer. 
I approached this internship from a completely different background than most people working in events; with an undergraduate degree in Chemistry and two graduate jobs behind me already. But neither of them had been right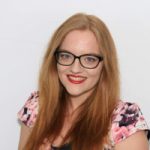 for me, and consequently, I wasn't exactly sure what I was looking for. But when I was directed me to the company's website prior to my interview, I knew it was an organisation I wanted to be involved in. The character and reputation of the events, along with the organisation's direction, highlighted the opportunity for developing my event management skills further.
The process of applying for this internship was very straight-forward and simple; a covering letter and one interview. Asking for a cover letter allowed me to highlight my passion and my background in a more concise and honest way. The Step team were very supportive throughout the process, keeping me updated throughout. His advice and support clearly helped and I was very lucky to be formally offered the role less than an hour after my interview!
The PESGB team are incredibly friendly, positive and supportive. But most importantly, they are all lovers of a good cup of tea! Mugs of the stuff are given in offices across Britain, but our team meetings don't work unless there's a full-on teapot in the middle of the table.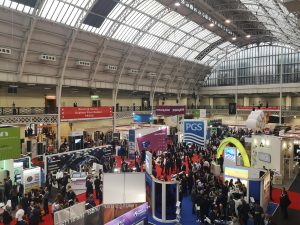 Our team is relatively small, meaning there were opportunities galore for me to get involved with. There was a huge variety of different events and projects, including the GEOLiteracy tour, the inaugural Asia-Pacific E&P Conference, the inaugural YP Summit, PROSPEX 2018, and evening lectures. But my main task was assisting the event manager of the organisations' largest conference and exhibition: PETEX 2018, the UK's largest subsurface-focused E&P Conference and Exhibition.
During my internship, no two days were the same and I was involved in virtually every element of the business. This included negotiating with suppliers, planning satellite events, designing marketing materials, selling exhibition space, and everything in between. Being involved with almost every aspect of the event was incredible.  I was fortunate enough to see all the ideas develop from the early stages of discussion, all the way through to the execution of the end product.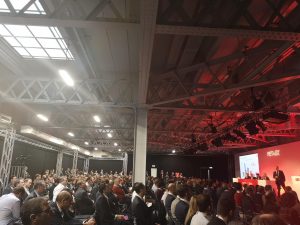 Challenge-wise, the hardest thing was just finding time in the day to get everything done! This role taught me a lot about time management. Learning how to prioritise my workload, and ensuring I'm organised enough to make sure everything gets done is likely the biggest achievement I've gained so far.
I really feel like I achieved a great amount in my internship and although it was a lot of work, as soon as the events were over (and I had a couple of days off to recover), I couldn't wait to do it all over again. Luckily, about a month prior to the end of my internship, I was offered a full-time position as an Events Officer: in the upcoming year I will be managing some of the organisations' technical courses, assisting with the marketing of their upcoming events, looking for ways to revitalise the events registration system, and preparing for PETEX 2020.
We're going to need a lot of tea!
Interested in more? You can hear from Bogdan, who was the previous intern with PESGB, here.