Leticia is a Maritime Business and Logistics graduate from the University of Plymouth. She has recently completed a Graduate Internship as an Accessories & Parts Management Co-ordinator. She has since been taken on permanently in the position.
In this blog Leticia guides us through the first two months of her Accessories & Parts Management Co-ordinator internship.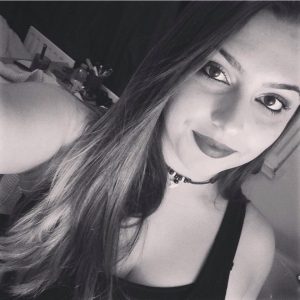 Going into my first graduate job was a very nerve-wracking situation for me. I was nervous that I wouldn't be able to do what I was tasked with and I was scared people wouldn't be friendly. That being said, I knew I had to face my fears.
My welcome was so much better than I expected – people were friendly and always willing to help me. I was welcomed by directors, managers and supervisors, all in the same manner.
In my first week, my managers showed their trust in me by giving me tasks that I hadn't previously undertaken. With some great training I found I excelled in the tasks and produced some great results. Also in the first month my manager took two weeks leave, and I used that opportunity to really show off my progression and demonstrate my ability to work on my own and the confidence I had in the work I'd produced.
It has only been two months but it definitely feels like more. Within my first months I have been able to get to grips and really expand my knowledge of the products and services we provide. I also feel like I have really improved my confidence and communication skills in the workplace.
As a Logistics graduate, it really is an honour to be responsible for the daily operations of the warehouse. Having the company's throughput reliant on me is very rewarding.
This internship has provided me with so many opportunities to grow not only as a professional but also as a person. I feel like my knowledge is expanding week by week and I'm always striving to learn more and to improve in my position. Alongside this, my internship has made me certain that Logistics is the direction for me and the right platform on which to build a career.
My plan for the future is just to keep working hard, keep contributing and to continue learning. Step has provided me the connection to a company that really values their employees and one which offers a career for life, which was exactly what I was looking for.