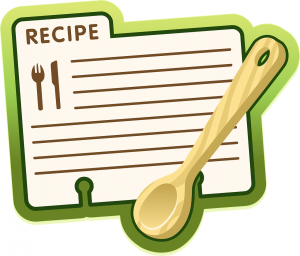 You've arrived at university, settled in to your accommodation, found the local Dominos already and you've clocked the nearest McDonald's drive through. But you know that's not going to sustain you forever. Cooking for yourself can't be that hard right?! You've watched every series of Bake Off and learnt some top tips from Come Dine With Me so you'll be fine. But how did your Dad manage to make that bolognese taste so good? And how do you make £10 stretch to a week's worth of meals? The Step team have put their collective heads together to come up with their top tips for tasty, cheap student catering.
Tip One – Stock up on the essentials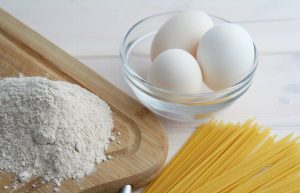 During the inevitable first trip to the supermarket when your parents / Aunty / big sister / responsible adult drops you off at university, stock the cupboards up with the basics:
Plain flour (To make cheese sauce)
Worcester Sauce (add a dash to any stew or bolognese for extra flavour)
Soy Sauce (for the authentic Chinese flavour)
Chinese five spice
Chili Powder (to spice up Mexican or Indian food)
Curry Powder (Fry off with onions, meat, fish or veg and bung in a tin of tomatoes to make a tasty curry)
Garam Masala (For even more authentic Indian flavour)
Mixed Herbs (to add to some onions and tomatoes for an Italian pasta sauce)
Stock Cubes (crumble in to any stew or sauce for a bit of flavour or use as a base for a tasty risotto)
Olive Oil (get the biggest bottle you can find whilst someone else is paying!)
Tip Two – Go back to basics
Don't waste your money on pre-made jars of Curry, Chinese or Italian sauces. They are full of sugar and with the list of ingredients above you can do it yourself with an onion and a tin of tomatoes.
Buy from the basics range! There really is little difference between the brands, supermarket standard or supermarket Bigger and Better ranges. You'll save up to two thirds on things like tomatoes, baked beans, kidney beans, sweetcorn etc.
Tip Three – Lentils aren't just for the vegetarians!
Add green lentils to a sausage casserole and red lentils to curries, chillies and bolognese sauces and you'll make your mince stretch much further. They are a great source of protein and carbs and add texture and flavour.
In the same vein dried soya mince can provide a very tasty and healthy meal. Here's a recipe from our Finance manager Jo:
Soften some chopped onions in a pan, add one tin of baked beans and one tin of chopped tomatoes. Refill one of the tins with water and add that, followed by a stock cube and chilli powder to taste, and one cup of dried soya mince.
Simmer for 5 mins or until the soya has absorbed most of the liquid and job done.
Tip Four – Vegetable of the week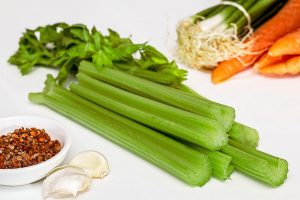 With an Aldi, Lidl or Co-op Local never a more than a stone's throw away from student areas there's no excuse not to eat healthily. Their weekly offers on fresh fruit and veg are perfect to stock up on. Each week they select between 3 and 6 fruit and veg which they sell from 59p each. Fresh food doesn't need to be expensive.
Tip Five – The reduced section
The reduced section can be your best friend if you time it right. You could live off mountains of 10p sandwiches and fill your freezer with bread and meat that costs less than the price of a Freddo. You'll have no luck in the bigger supermarkets and in busier areas where reduced items are pounced on, but if you visit a quiet little convenience store around an hour or half an hour before closing, you could be in for a gold mine. Also think big, you may face less competition in Marks and Spencer or Waitrose.
Tip Six – When it's time to go cheap.
While of course you should make sure you get plenty of fruit and vegetables, sometimes funds may be a bit tight (or you may not fancy testing your culinary skills too much). This is a cheap and filling recipe, and easy to make.
Dried packet noodles
Can of Tuna fish
Tub of parmesan cheese
Boil the noodles, drain the excess water, add the tuna fish, sprinkle on a bit of the parmesan. That's it – unless you are feeling a bit more adventurous and spice it up with some ingredients that are left from the initial cupboard stocking.
So those are our best tips for you university students cooking on a budget. If you've got any tips for keeping the cost down with cooking let us know on Twitter or Facebook.